Articles
It's Back to Football Time!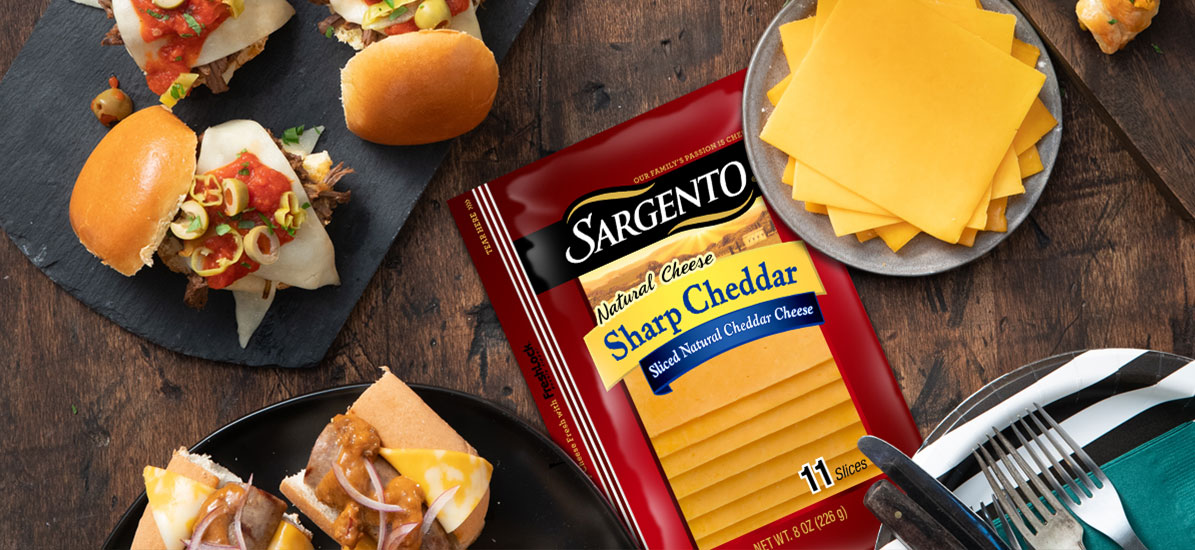 Oh, sure, fall means back to school and leaving summer behind to return to more-regular routines. But it also means the return of football season and cheering on our favorite team! We all know the best gatherings focus on lip-smacking good food, so get ready for the season by adding a few gameday recipes to your roster.
Creating a crowd-pleasing spread is as easy as taking traditional favorites and giving them a little tweak with a creative twist in presentation or ingredients—keeping in mind that cheese is key.
This season, whether you're tailgating at the stadium or homegating to catch the action on TV, we've got the perfect recipe to add to your fall gatherings: our Football Party Platter. This easy-to-create sandwich-building centerpiece is guaranteed to be the eye-catching and taste-bud-pleasing hit of your football parties. Because no matter which way you slice it, it's simply not gameday without Sargento® Cheese.