Articles
Healthful Eating Strategies for the Holidays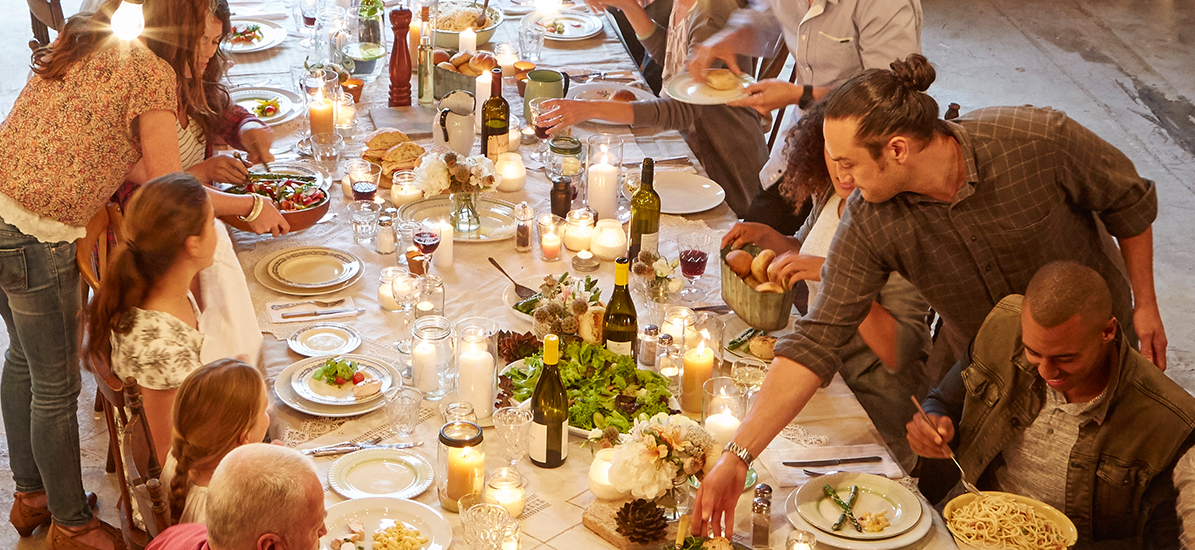 The holiday season has arrived! Some call the six-week period from Thanksgiving through New Year's the "eating season" since there are so many festive food-focused activities. Unfortunately, this time of year can also bring on expanding waistlines and poor eating habits.
Studies have shown that adults can gain an average of 1 to 2 pounds during the weeks between Thanksgiving and New Year's.(1,2) And if you're already overweight or obese, you may be at greater risk for weight gain during this jolly period.(3) That's not-so-jolly news.
But gaining weight is not a foregone conclusion! While the winter holiday season may not be an ideal time to begin a weight loss diet, it is a perfect time to focus on nutrient-rich, healthful eating strategies that can help prevent unnecessary weight gain. Try out these strategies--beginning now--to help you healthfully ring in 2016.
Scenario: The never-ending holiday buffet
Strategy: Befriend the buffet. It doesn't have to be an obstacle to healthful eating. In fact, allow yourself several bites of holiday delights. Here's how: First, peruse the buffet to see all of the selections. Then grab a dinner plate and fill half with non-starchy vegetables, like a leafy salad. Next, fill in the other half with a variety of seasonal favorites. Finally, sit down and purposefully savor every bite… just one plateful! There won't be a need for seconds when you're fully satisfied with firsts.
Scenario: A festive finger food soirée
Strategy: Focus on friends, family, and fun rather than the food. And when you do choose food, play "hard to get!" If hors d'oeuvres are passed on platters, say "yes" to every other one instead of everything you see, for instance. Also consider taking your own finger food disguised as a gift for the party host. Make sure it's full of nutrition and great taste, like Sargento® Tastings® Bruschetta Jack Cheese and fresh fruit, like grapes. For a casual gathering, make bamboo kebabs with the cheese and grapes.
Scenario: A sit-down holiday feast
Strategy: Don't skip breakfast or save your calories for a big holiday meal. Rather, snack before the feast! Up to 1 hour before mealtime, enjoy a snack of 200 calories or fewer that provides a source of high quality protein, like Sargento Balanced Breaks® Natural Sharp Cheddar Cheese with Cashews and Cranberries. Your brain will be signaled that you've had a satisfying bite--and your stomach won't be growling. Plus, you'll be likely to eat more slowly and thoughtfully rather than quickly and mindlessly.
Scenario: The dessert table
Strategy: Sweet platters of cookies, cakes, and pies (oh my!) seem like a holiday season food staple at the workplace and beyond. So get into the mindset that sugary eats will be readily available—and often free for the taking. Try to plan ahead and allow yourself to partake, but be selective about the number and size of the sweets you eat. And move it! Schedule an extra 30 minutes of walking in your day when you eat a treat. Holiday window shopping while walking counts, too!
Have a healthful holiday season!