Articles
Grilled Cheese for the Whole Family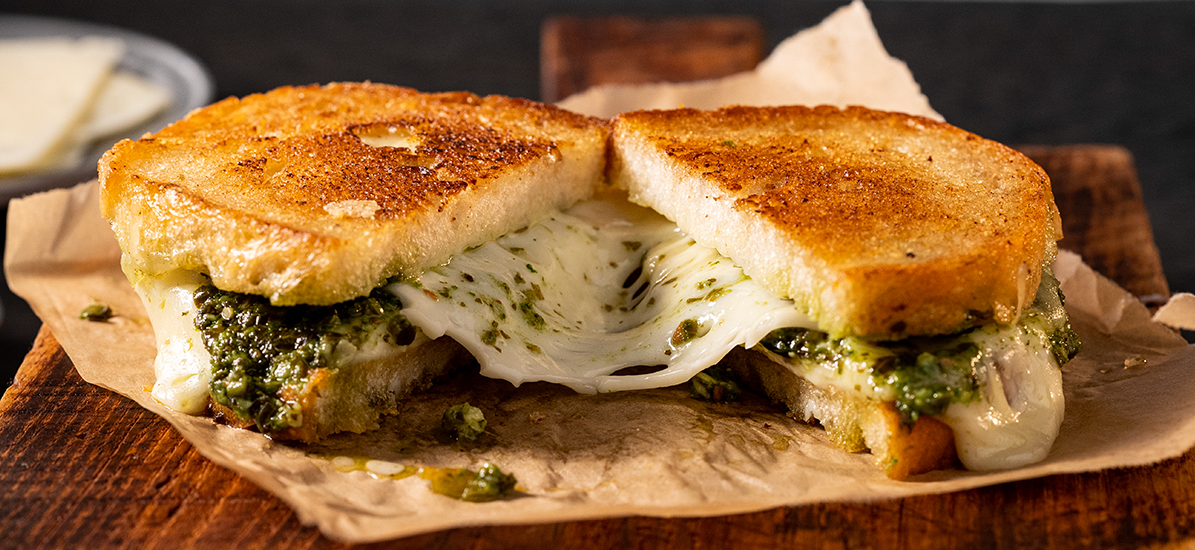 Sometimes you just need a grilled cheese. That said, who better than Sargento® to provide you with some very tasty, but oober cheesy, grilled cheese ideas that the whole family will love. Enjoy.
Spiced Bacon and Havarti Grilled Cheese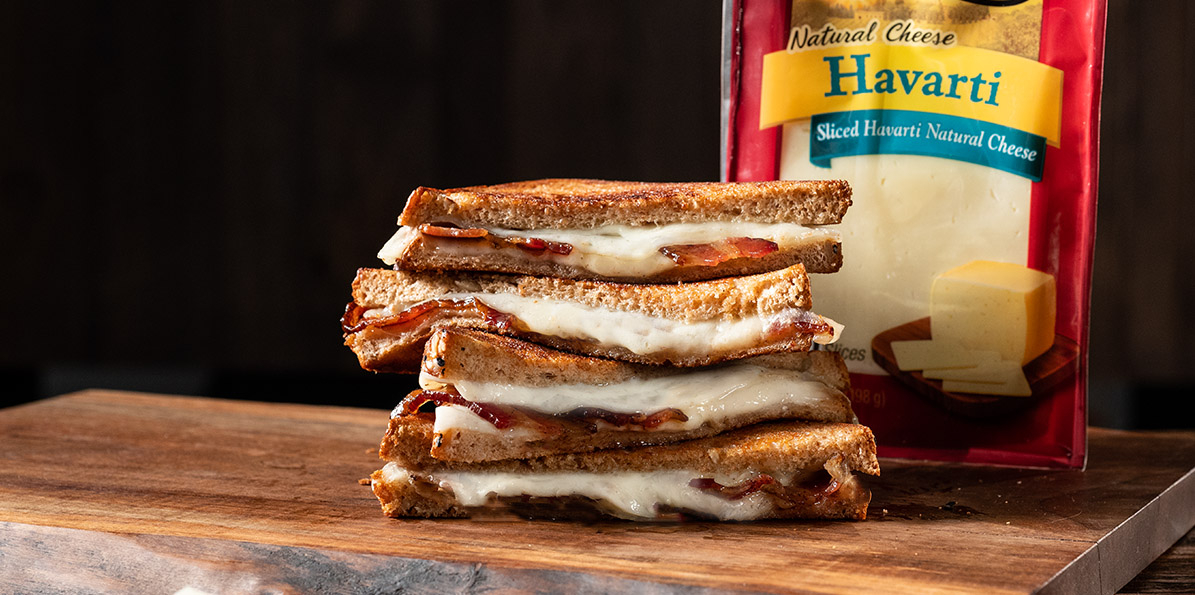 This tasty sammie is the perfect combination of smoked bacon that's coated in a spicy maple syrup then piled high on grilled whole grain bread with creamy slices of Sargento® Havarti Cheese. This one is definitely a keeper.
Buffalo Chicken Grilled Cheese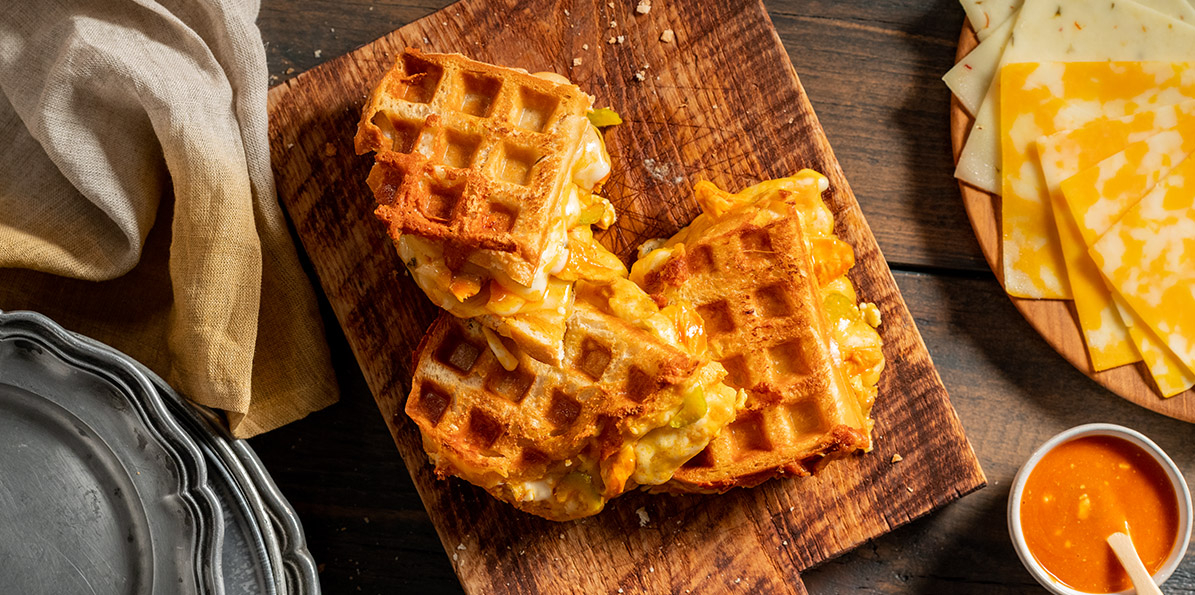 Give that waffle iron a little love with this delicious Buffalo Chicken Grilled Cheese. This sandwich is made with spicy buffalo chicken then topped with creamy Sargento® Cheese slices and diced celery and just a touch of blue cheese.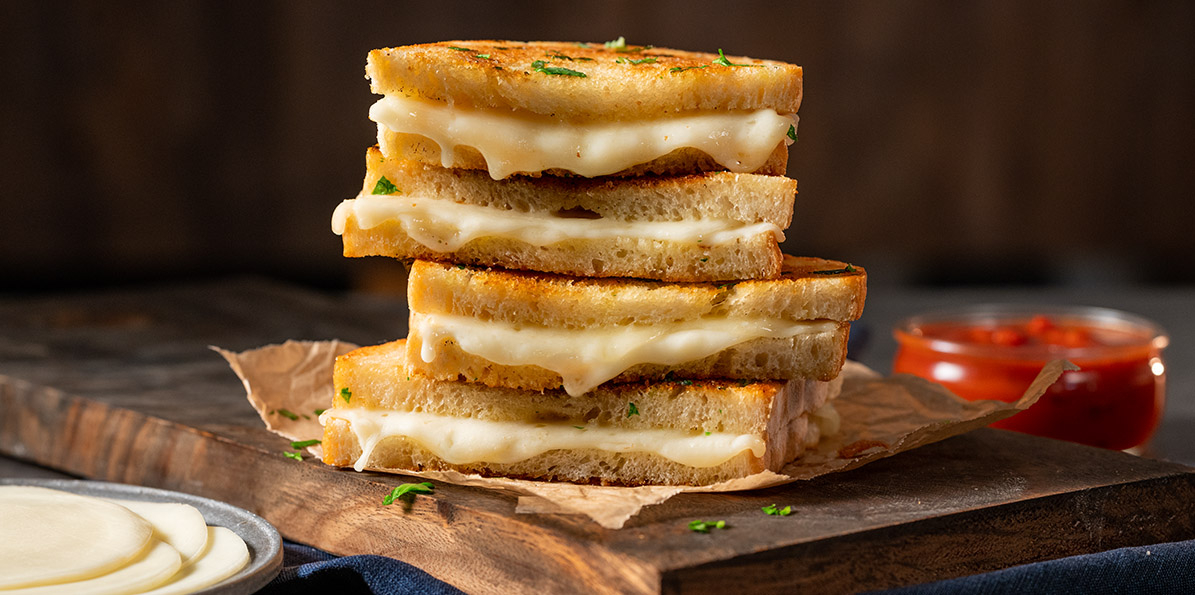 This sandwich has 5 kinds of cheeses and layers it on Italian bread with a garlic herb butter spread, then grilled until gooey and perfect golden brown. Serve warm with a side of marinara for dipping, making this one Italian Twist on an American classic your new favorite.