Articles
Create a Feast of Thanksgiving Memories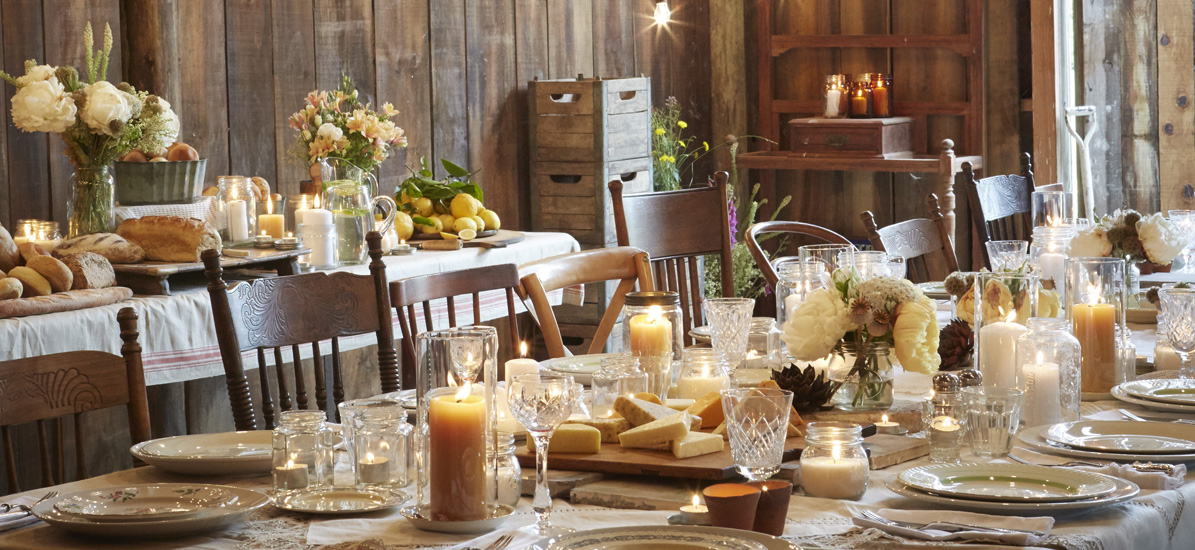 We love the simplicity of Thanksgiving. It's focused on family and friends gathering together to enjoy the very best comfort foods — savory, sweet and everything in between—all in one, big, beautiful meal.

We're all about family gatherings, counting our blessings, and enjoying delicious food. And we think you'll probably agree that everything — from appetizers to side dishes, desserts to creative leftover creations — is decidedly better with 100%, real natural cheese.

Here are three wonderful recipes that are sure to make your gathering even more memorable. Get inspired for Thanksgiving with all our Seasonal/Holiday recipes.
Ingredients:
1 medium onion, thinly sliced

1 Tbsp. olive oil

3 cloves garlic, minced

4 large russet potatoes, peeled and diced

1 tsp. seasoned salt

1/8 tsp. black pepper

1/8 tsp. grated lemon rind

2 cups (8 oz.) Sargento

®

Shredded Mild Cheddar Cheese - Traditional Cut, divided

1/4 cup dry bread crumbs

1 Tbsp. butter or margarine, melted

1/2 tsp. crushed rosemary
Directions:
Heat oil in large skillet over medium heat. Add onions and cook 5 minutes, stirring occasionally, until tender. Add garlic; cook 1 minute more. Stir in potatoes, salt, pepper and lemon rind; remove from heat
Layer half of potato mixture into greased 8x8-inch baking pan; sprinkle with 1 cup cheese. Smooth remaining potato mixture over cheese; top with remaining cheese.
Combine bread crumbs, butter and rosemary in small bowl; sprinkle over cheese. Cover and bake in preheated 400°F oven 40 minutes. Uncover and bake 20 minutes more or until heated through and lightly browned.
Ingredients:
3 Tbsp. butter, divided

2 large sweet yellow onions, halved and sliced

Kosher salt (to taste)

1 clove garlic, minced

1/2 cup white wine

1-1/2 pounds green beans, ends trimmed, cut into 1-inch pieces

2 Tbsp. all purpose flour, plus more for rolling

1-3/4 cups whole milk

1 Tbsp. dijon mustard

1-3/8 cups (7.5 oz.) Sargento

®

Shredded 4 State Cheddar

®

Cheese

1/4 cup (1 oz.) Sargento

®

Shredded Parmesan Cheese, divided

Freshly cracked black pepper

​ (to taste)

3 dashes hot sauce

1 sheet frozen puff pastry, thawed

1 egg, beaten
Melt one tablespoon butter in a large sauté pan over medium heat; add onions and salt. Cook until golden brown and caramelized. Add garlic; cook for one minute, or until garlic is soft. Deglaze pan with white wine, and then heat until reduced by half
Meanwhile, blanch green beans in salted boiling water. Plunge green beans into an ice bath. Drain beans, and then toss in pan with onions until beans are coated with onions and wine reductions. Transfer mixture to a 9 x 13-inch casserole dish. Set aside.
For the sauce, melt remaining two tablespoons butter in saucepan; add flour and cook, while whisking for a couple of minutes over medium heat, or until mixture is golden brown. Slowly whisk in milk, and cook until thickened. Add mustard, Cheddar cheese and two tablespoons Parmesan cheese; stir until melted. Add salt, pepper and a few dashes of hot sauce to taste.
Pour cheese mixture over beans and onions. Press down with spoon to create an even layer.
On a floured surface, roll out puff pastry to size of casserole dish. Cover dish with puff pastry, folding the edges over the side. Brush egg wash over puff pastry; sprinkle with remaining Parmesan cheese and black pepper.
Place dish on a baking sheet and bake in 400°F oven for 20-25 minutes, or until golden brown.