Articles
A Winning Game Plan for Fall Festivities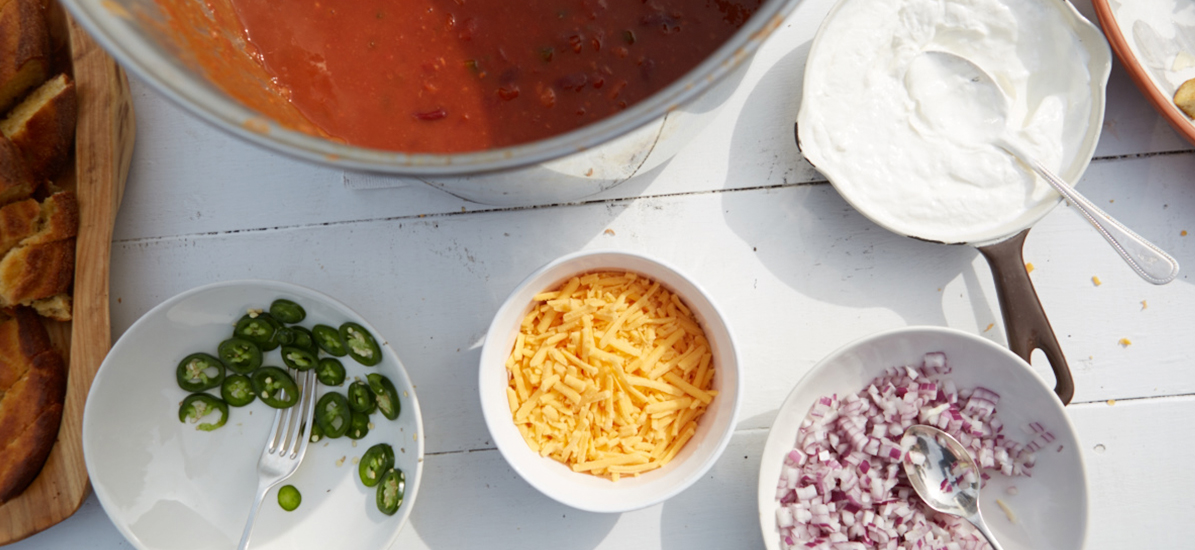 Fall is a season full of festivals and events—hayrides, apple orchard picking, foliage tours and football, to name a few. The cooler weather also signals the return of comfort food, and having a game plan can help you navigate between indulgence and nutrition, whether planning for a tailgate party or enjoying a cozy evening at home with friends. Here are three game-winning strategies to help you tackle the challenges.
Make variety a goal. Whether you're cooking for yourself or for a group, variety is key to making a nutritious and delicious meal. Use MyPlate as a guide to explore exciting ways to combine the five food groups—fruit, vegetables, protein, grains and dairy.
Natural cheese is an example of a nutrient-rich dairy food that not only adds flavor and enjoyment but also a boost of protein and calcium to any main dish, appetizer, snack or even dessert. For a twist on traditional tailgate recipes, try the Barbecued Chicken Sliders with Sargento® Sliced Reduced Fat Colby-Jack Cheese or Salmon Sliders, which include ingredients from four of the five food groups, and the Cajun Potato Salad which adds flavor variety by combining the rich, full-bodied taste of Sargento® Shredded Sharp Cheddar Cheese - Traditional Cut with Cajun or Creole seasonings.
Natural cheese also adds a savory flavor balance to the natural sweetness of fresh-picked apples in desserts, like the Apple Tart with Sharp Cheddar or Big Apple Cheese Tart.
Go for the greens. It's easy to remember the chips but forget about veggies at a tailgate party. Instead of salty snacks, score points for good nutrition by slicing up some fresh veggies and serving them along with your choice of dips. Better yet, make a lively, flavorful dip that combines veggies with natural cheese. Try the Easy Cheesy Spinach & Artichoke Dip made with Sargento® Shredded Sharp Cheddar Cheese - Traditional Cut, artichokes and spinach, or the Creamy White Bean Pizza Dip that combines Sargento® Shredded 4 Cheese Pizzeria with great northern or cannellini beans, which are an excellent source of dietary fiber.
Get into the zone. Fall parties and social gatherings can be "mindless eating" opportunities that make it difficult to keep track of how much and what you're eating and drinking. To help keep overeating in check, be mindful and more aware of what and how you're eating instead of letting the environment control you. Practice portion control, eat more slowly, savor the flavors of the foods you eat, and stop eating when you feel full. For 90 calories or fewer per serving, Sargento® Natural Cheese Snacks offer satisfying, built-in calorie control when eaten alone, or for a real crowd-pleasing appetizer, try serving the Turkey Apple Cheese Snack.