Articles
A Beginners Guide to the Artistry of Charcuterie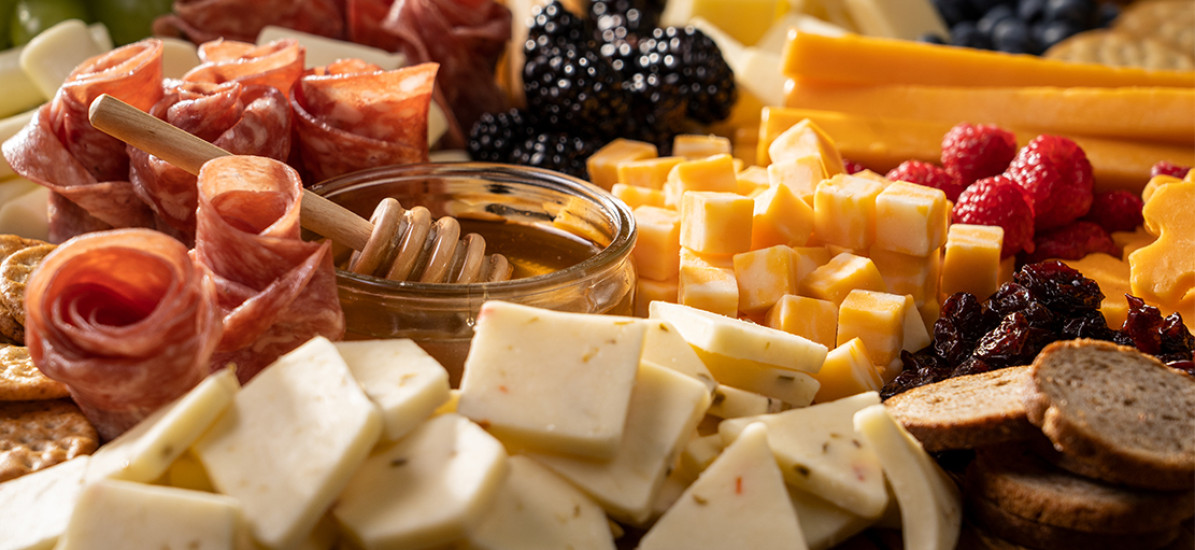 An Introduction to the Artistry of Charcuterie
Whether you're hosting a family brunch or heading to a friend's soiree, this cheese-and-meat filled favorite is always a hit! And here's the best part: colorful charcuterie boards accompanied with Sargento® Real, Natural Cheese may look fancy and intimidating, but they're actually quite simple and affordable to create.
The board, uncovered
So, what makes this party staple so popular anyways? For starters, it offers a medley of flavors and textures – think savory Sargento® cheeses, premium meats, fresh produce, crusty bread and more – to please even the pickiest of palates. And, if you choose a recipe that doesn't call for your nibbling go-to, just add it into the mix. The more bite-sized goodies, the merrier the board!

This crowd-pleasing app is perfect for events of all types, themes and sizes, too – game day, girls' night, holiday get-together, outdoor picnic… the list goes on and on. No matter what the occasion, an eye-catching, overflowing board can easily be tailored to fit the gathering.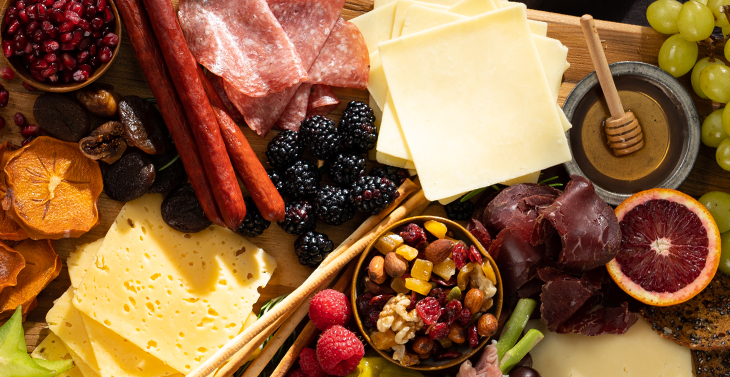 Ready to get started?
First, stock up on the goodies
Select premium meats, like salami, chorizo and prosciutto, along with Sargento® Real, Natural Cheeses with varying textures and flavors. Explore a mix of mild tastes, like smooth Sliced Havarti and nutty Reserve Series™ Aged Gouda as well as bold bites, including crumbly Sharp Cheddar Snack Sticks and spicy Fiesta Pepper Jack. Add some fresh produce, a variety of crackers and it's time to move on.
Tasty Tip: Choose sliced cheeses and snack sticks to cut down on prep time.

Next, grab your board
A medium or large cutting board is ideal. But, if you don't have one on hand, don't fret. A good-sized serving plate, tray or even a cookie sheet will work great – feel free to get creative.
Tasty Tip: If you're going with a full-fledged theme, like a taco board, football charcuterie or Christmas tree charcuterie, choose a unique serving tray that matches the occasion.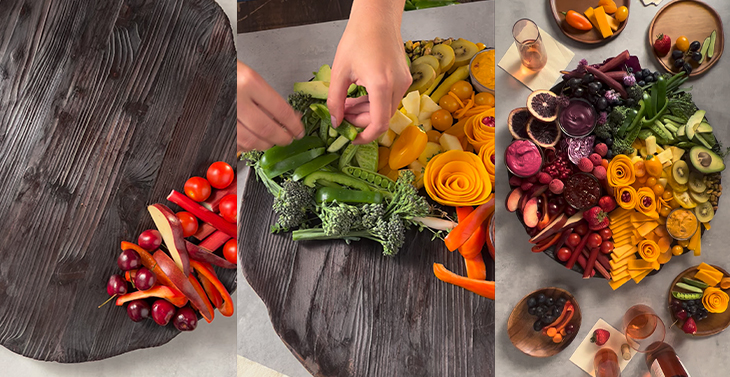 Then, arrange and rearrange
Start with bigger items, like bowls of crackers or condiments, and place smaller snacks in the gaps. Be sure to spread out foods that are the same color, and move things around until you love the look of the spread. Finally, thoughtfully scatter a few serving utensils like forks, cheese knives or toothpicks for your convenience, and you're all set!
Tasty Tip: Keep perfect pairings, à la cheese and crackers, close to one another to make it easy for hungry guests to snack.


Above all else, remember to have fun and enjoy the process – it's key to creating a board that's tasty and pretty.

Want more charcuterie inspo?
Explore all our fun, tasty (and themed) boards to find the one that's perfect for your next event. Can't decide? Try our spring bouquet – it'll fit any seasonal gathering, and you're guaranteed to "wow" every guest with the roses made of cheese!
Make a charcuterie board with us.