Classic Beef Tacos Recipe
Prep Time: 10 Min | Cook Time: 20 Min | Servings: | Calories: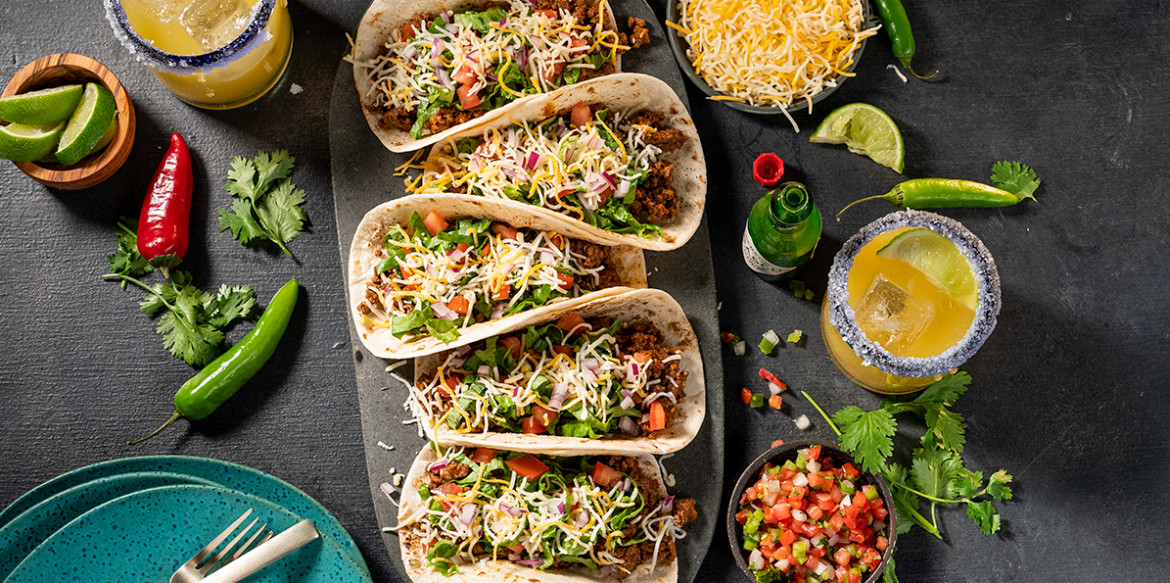 ---
This simple taco recipe uses taco seasoning, ground beef, water, taco shells and toppings of your choice. Don't forget the Sargento® shredded cheese.
Ingredients
1 pkg. Taco seasoning
¾ cup Water
8 6-inch Flour tortillas
1 cup Shredded lettuce
1 cup Chopped tomatoes
½ cup Chopped red onion
Directions
In a large skillet over medium heat, brown ground beef, stirring often until no longer pink. 
Stir in taco seasoning and water. Bring to a boil.  Reduce heat and simmer for 10 minutes. 
Spoon mixture into warm soft or hard taco shells. Top with shredded lettuce, chopped tomatoes, diced onion and cheese. 
---