Taco Kabobs Recipe
Prep Time: 15 Min | Cook Time: | Servings: 4 | Calories: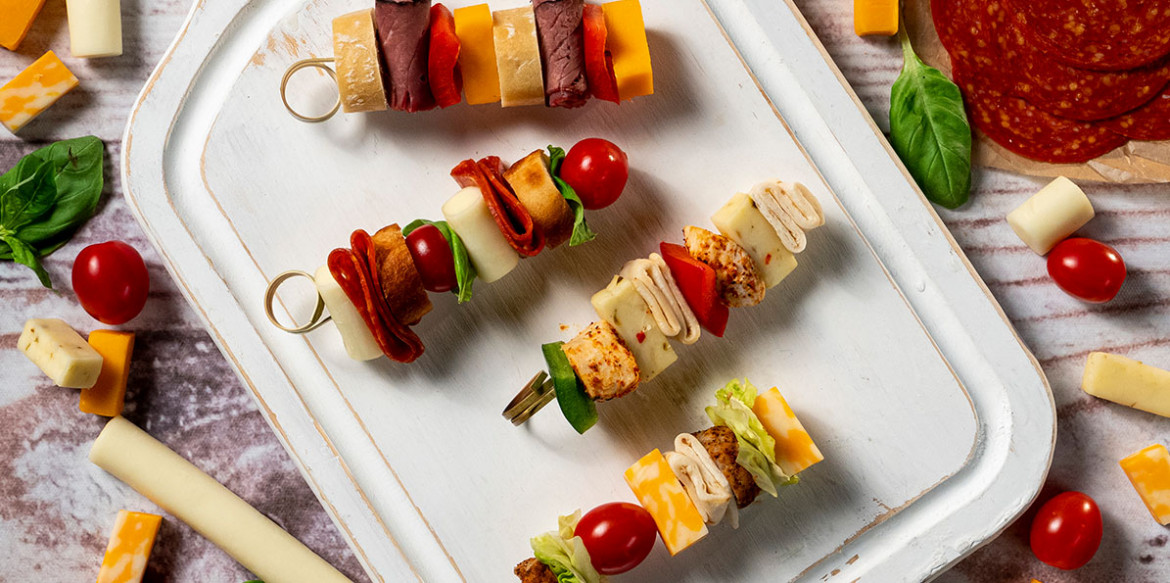 ---
These simple lunch kabobs are a great way to enjoy the same taste as a legendary food, but without the lengthy cooking time. Simply thread the items on skewers, pack them in a lunch box and away you go.
Ingredients
4 ea. Small frozen meatballs, thawed
1 tsp. olive or vegetable oil
1 tsp. Taco seasoning
1 leaf Iceburg lettuce, cut into 1" pieces
4 ea. Grape tomatoes
2 ea. Sargento® Colby-Jack Sticks, cut into four pieces each
1 ea. Street taco size flour tortilla, cut into 4 / 1" strips
4 ea. 4" Bamboo or wooden skewers
Directions
Spread oil onto meatballs. Rub with taco seasoning and set aside for skewers.
Thread ingredients for each flavor of kabob alternately onto skewers. Transfer to a container and refrigerate until needed.
---