Portobello Mushroom Sandwiches
Prep Time: 10 min | Cook Time: 10 min | Servings: 2 | Calories: 376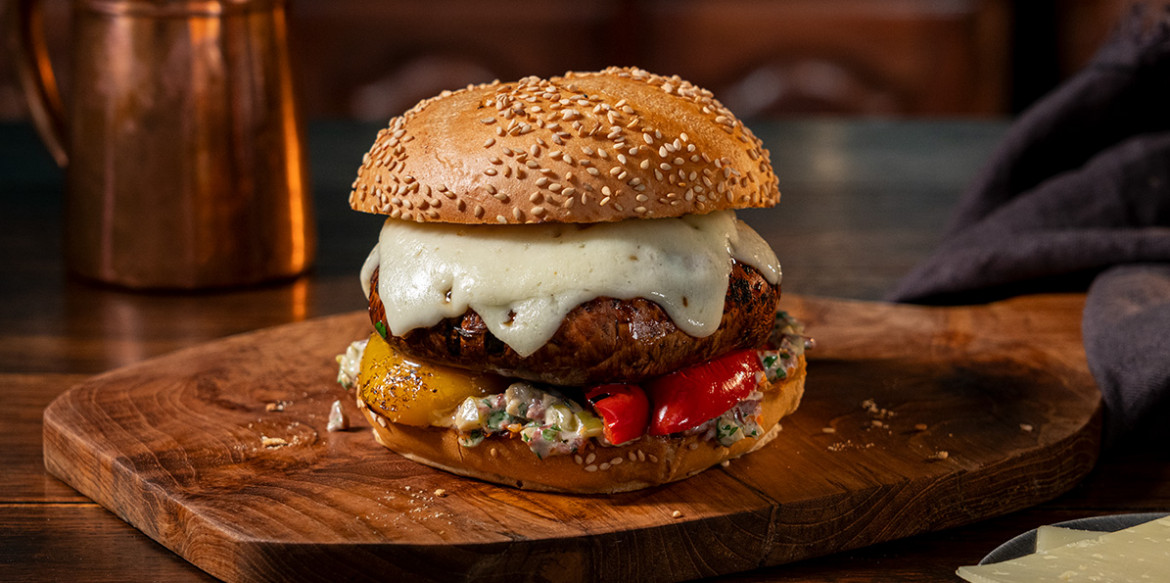 ---
<p>Bring the savory flavors of thick grilled portobello mushrooms glazed with Italian dressing together with grilled bell peppers, melted Sargento® Sliced Havarti Cheese, a savory olive spread with basil all between slices of rustic Italian bread. Each bite promises to be full of deliciously cheesy taste and texture.</p>
Directions
Heat grill to medium-high heat or preheat broiler. Clean mushrooms and scrape out gills with a spoon.
Brush dressing over both sides of mushrooms and bell peppers. Grill over medium heat or broil 4 to 5 inches from heat 5 minutes per side or until vegetables are tender. Place cheese over mushrooms during the last minute of cooking.
Meanwhile, combine olive spread, basil and mayonaise; spread over bread or rolls. Fill sandwiches with the mushrooms and peppers.
---