Quick Ravioli
Prep Time: 5 min | Cook Time: 15 min | Servings: 4 | Calories: 365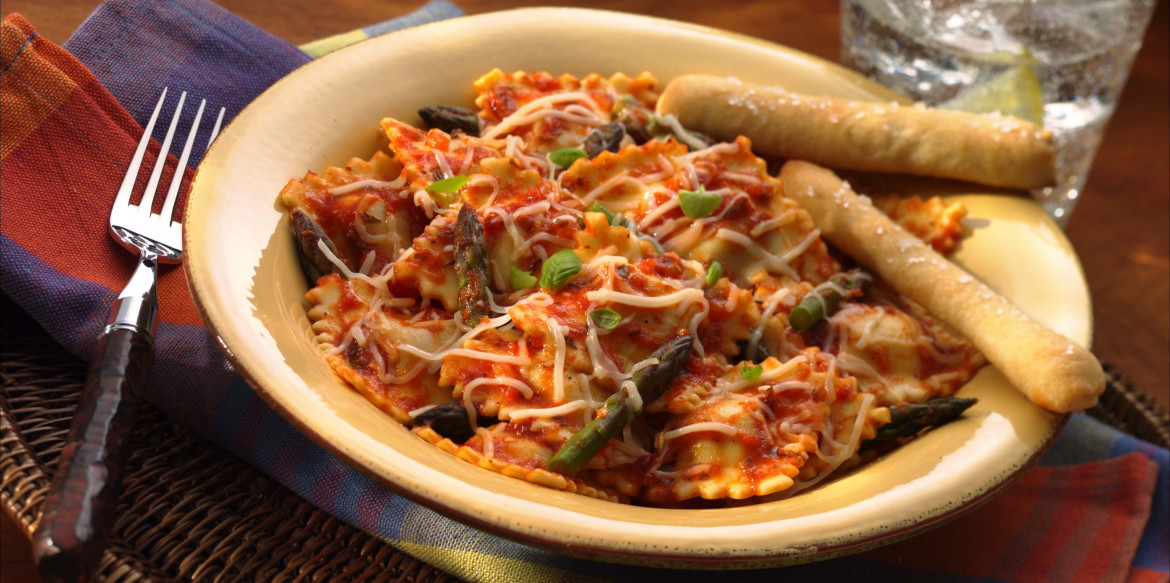 ---
You can never go wrong with a hot plate of steaming ravioli tossed in a spicy marinara sauce. Finish it off with asparagus spears, Sargento® Shredded Mozzarella & Provolone Cheese and garnish with chopped fresh basil for an earthy touch.
Ingredients
2 pkgs. (9 oz. each) refrigerated chicken or veal-stuffed ravioli
1 cup asparagus spears or bell pepper strips, cut into 1-inch pieces
1-1/2 cups bottled spicy marinara sauce
1-3/4 cups (7 oz.) Sargento® Shredded Mozzarella & Provolone Cheese, divided
2 Tbsp. chopped fresh basil or parsley (optional)
Directions
Cook ravioli according to package directions, adding asparagus to water during last 3 minutes of cooking; drain in colander.
Add marinara sauce to pasta cooking pot; cook over medium heat until heated through. Stir in 1 cup of cheese. Transfer ravioli mixture to four serving plates; top with sauce and remaining cheese. Garnish with basil, if desired.
---