Prosciutto & Turkey Club Sandwich Recipe
Prep Time: 5 min | Cook Time: 8 min | Servings: 1 | Calories: 490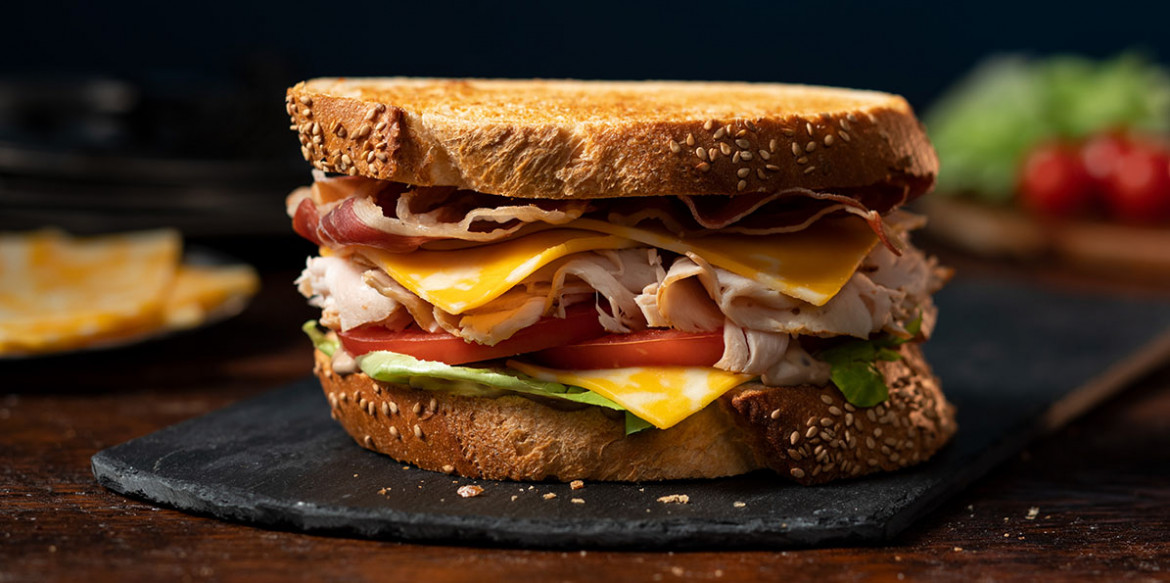 ---
Crisp prosciutto and tender turkey meet Sargento® Colby-Jack on this classic club. A bit of balsamic vinegar in the mayo heightens the flavors of this toasted sandwich.
Ingredients
2 slices prosciutto
1 Tbsp mayonnaise
1/2 tsp. balsamic vinegar
2 slices Italian bread, toasted
2 Bibb lettuce leaves
2 slices tomato
2 slices deli turkey
2 slices Sargento® Colby Jack Cheese
Directions
Preheat oven to 350°F. Bake prosciutto on parchment paper–lined baking sheet for 8 to 10 minutes or until crisp.
Stir mayonnaise with balsamic vinegar. Spread over one slice of bread. Top with lettuce, tomato, turkey, cooked prosciutto and cheese. Cap with remaining slice of bread.
---