One Pot Pasta Recipe
Prep Time: 5 Min | Cook Time: 15 Min | Servings: | Calories: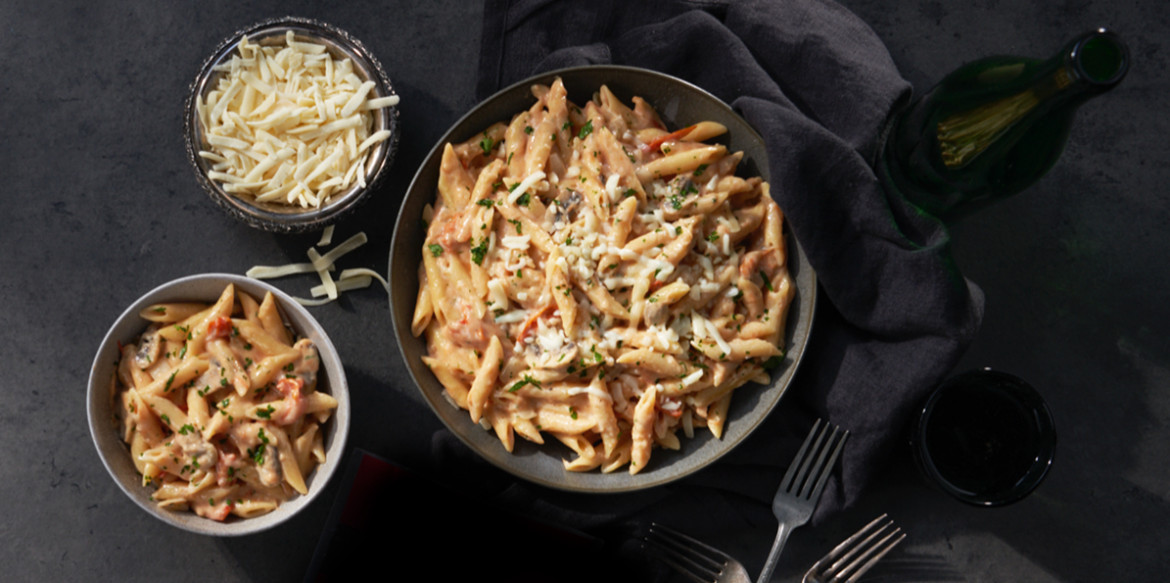 ---
This simple meal uses only one pan and takes less than 20 minutes from start to finish. Combine these fresh ingredients with plenty of Sargento® Aged Italian Blend Cheese.
Ingredients
4 cups Reduced sodium chicken broth
1 lb. Penne pasta, uncooked
2 cups Grape tomatoes, halved
2 cups Button mushrooms, sliced
1 med. Yellow onion, diced
3 cloves Garlic, minced
1 Tbsp. Extra virgin olive oil
3 cups Sargento® Aged Italian Blend Cheese
1 tsp. Cornstarch, optional
1 Tbsp. Parsley, chopped
Salt & pepper, to taste
Directions
In a large dutch oven or straight sided saute' pan, add chicken broth and next 6 ingredients.
Bring mixture to a boil, stirring mixture often. Reduce heat to simmer. Cook uncovered for 10 minutes or until pasta is cooked al dente'.
In a medium bowl, combine cheese and cornstarch. Toss to coat. Slowly stir in cheese in batches until mixture is thickened and all the cheese is incorporated. Season to taste with salt and pepper. Sprinkle chopped parsley on top and serve.
---