Leftover Turkey Wrap
Prep Time: 5 min | Cook Time: 0 min | Servings: 4 | Calories: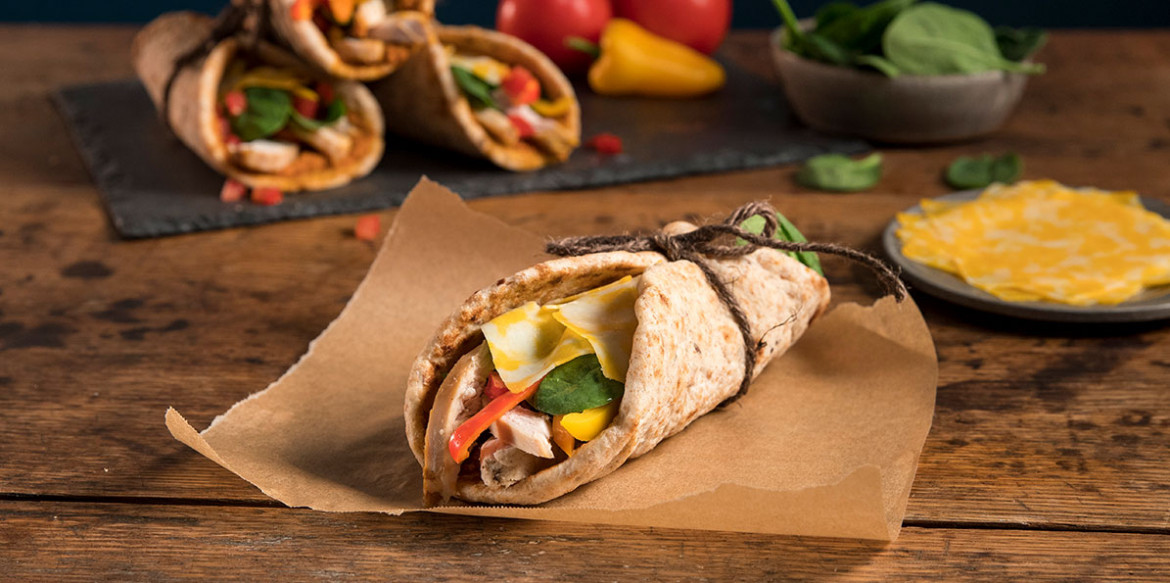 ---
Not sure what to do with that leftover turkey? Don't worry, we've got you covered. These tasty turkey wraps take whole grain pita bread and stuffed them with roasted turkey, red pepper pesto, baby spinach, sweet bell pepper strips, diced tomato and Sargento® Ultra Thin® Colby Jack Cheese for a oh-so yummy wrap!
Ingredients
4 ea. Whole grain or whole wheat pitas
8 Tbsp. Red pepper pesto
2 cups Leftover roasted turkey, thinly sliced
2 cups Baby spinach
6 ea. Small sweet peppers, seeded and cut into thin strips
1/2 cup Tomato, diced
Directions
Spread each pita with red pepper pesto. Top each with turkey, spinach, peppers, tomatoes and cheese. Serve.
---