I Heart You Quesadilla Recipe
Prep Time: 5 min | Cook Time: 5 min | Servings: 4 | Calories: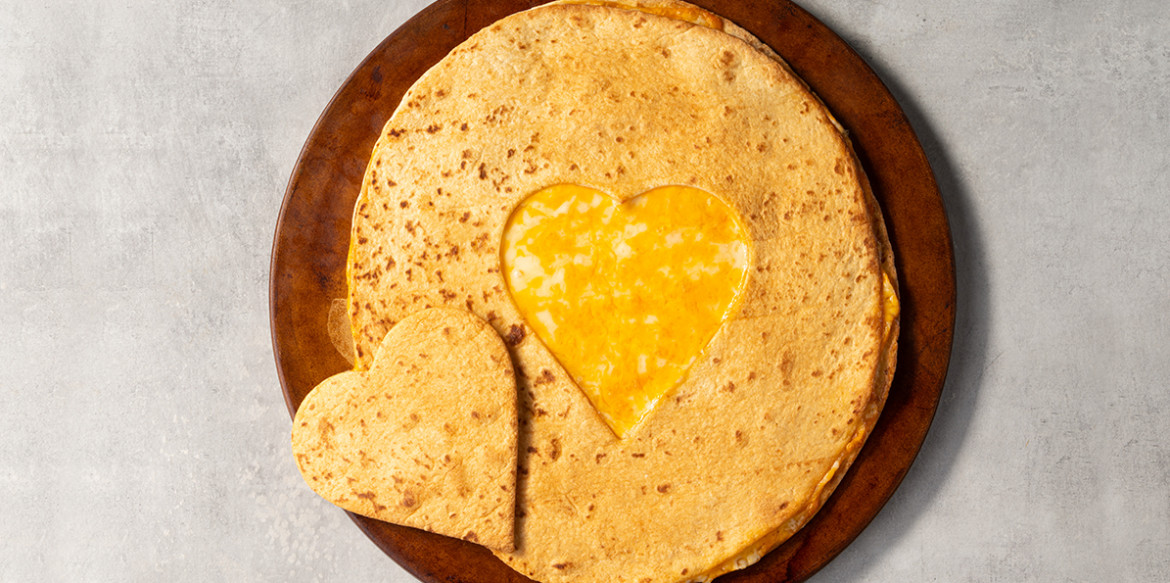 ---
Ingredients
4 lg. Flour tortillas
2 pkg. Sargento® Sliced Colby-Jack Natural Cheese
1 Tbsp. Vegetable oil
Directions
Pre-heat oven to 400 degrees. Place 2 tortillas on a clean, flat surface. Place 1 pkg. of cheese slices slightly overlapping over each tortilla.
Using a large heart shaped cookie cutter, cut a heart shape from the center of the two of the remaining tortillas.
Place each tortilla with the heart cut out over the cheese. Brush tops of both quesadillas with vegetable oil.
Place each quesadilla on a large baking sheet. Bake on two racks for 10 minutes or until golden brown and cheese is melted. Remove from oven and serve.
TIP: If you don't have a heart cookie cutter, fold the tortilla in half and cut a heart with a kitchen scissors.
---