Creamy Nachos Recipe
Prep Time: 5 Min | Cook Time: 3 Min | Servings: 4 | Calories: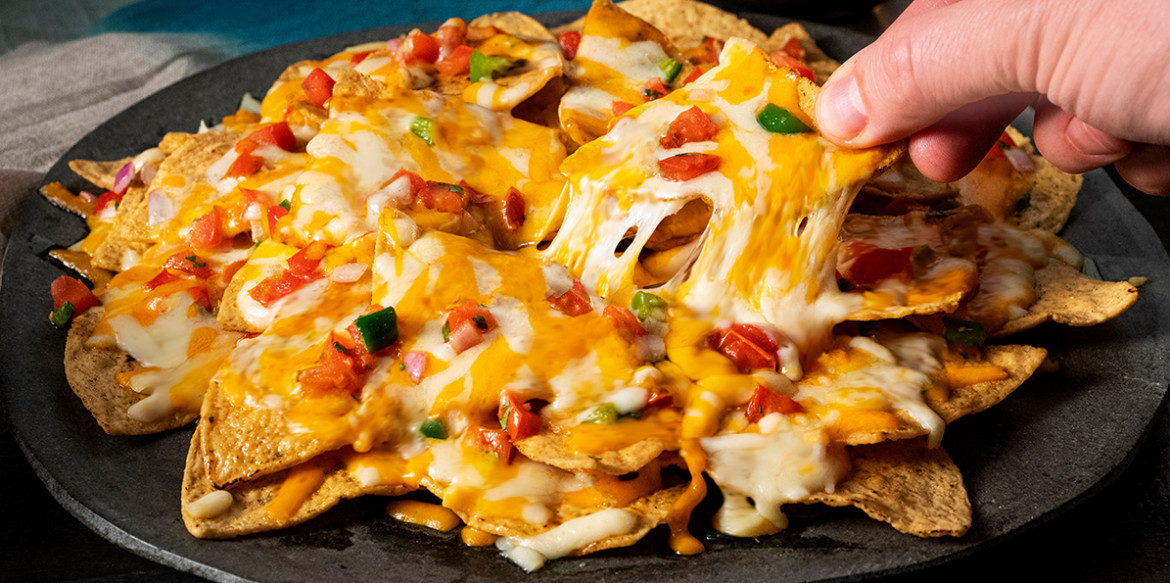 ---
This super simple nachos recipe takes less than 10 minutes to prepare. It also requires only 3 ingredients. The payoff is one of the creamiest, cheesiest nachos you'll ever taste thanks to new Sargento® Shredded Creamery 3 Cheese Mexican Blend Cheese.
Ingredients
20-30 ea. Tortilla chips
½ cup Prepared pico de gallo
Directions
Place half of tortilla chips on a 12" microwaveable dinner plate. Top with half of cheese and pico de gallo.
Place remaining tortilla chips over first layer of covered chips. Top with remaining cheese and pico de gallo.
Microwave nachos for 3 minutes. Let cool for 1 minute before removing from microwave. Serve.
---