Air Fryer Grilled Cheese
Prep Time: 2 Min | Cook Time: 8 Min | Servings: 1 | Calories: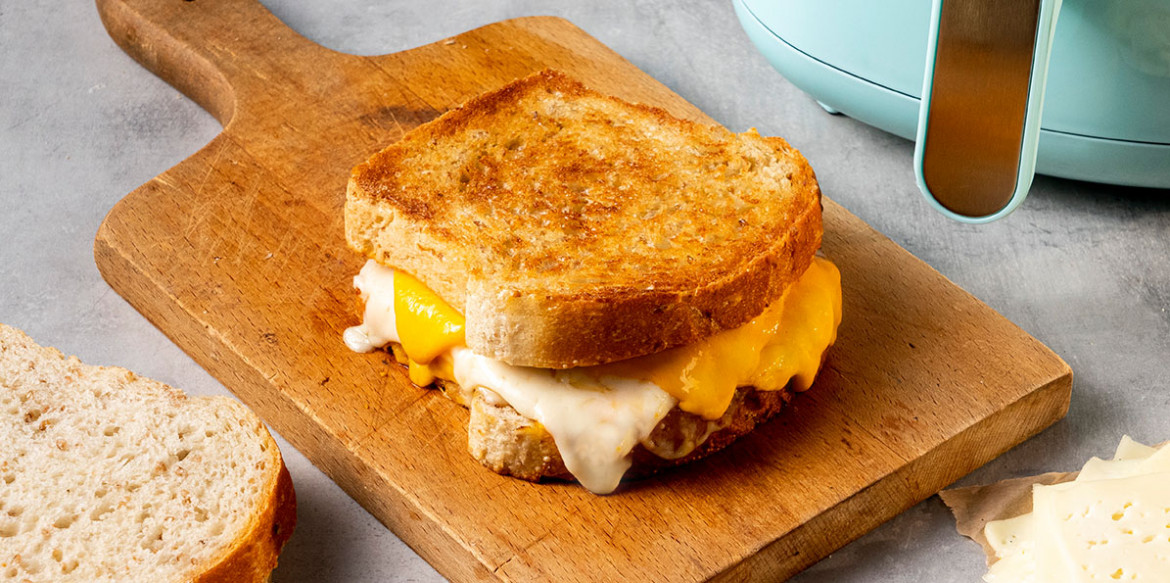 ---
The grilled cheese sandwich has been an American favorite for decades. This version eliminates the frying pan and replaces it with an air fryer and layers Creamery Swiss and Cheddar slices for an amazing melt.
Ingredients
2 slices Sourdough or rustic bread
1 Tbsp. Butter, softened
Directions
Brush one side of each slice of bread with butter. Place one slice of bread buttered side down in the basket of an air fryer.
Place one slice of Swiss cheese on the slice of bread.  Place one slice of Cheddar Cheese over Swiss cheese.  Repeat with remaining four slices of cheese. Place remaining bread slice buttered side up over cheese.
Air fry at 350 degrees for 4 minutes or until golden brown. Turn sandwich over with a spatula.
Air fry for another 4 minutes or until golden brown. Transfer to a plate, cut in half and serve.
---