Italian Style Grilled Cheese
Prep Time: 5 | Cook Time: 10 MIN | Servings: 4 | Calories: 380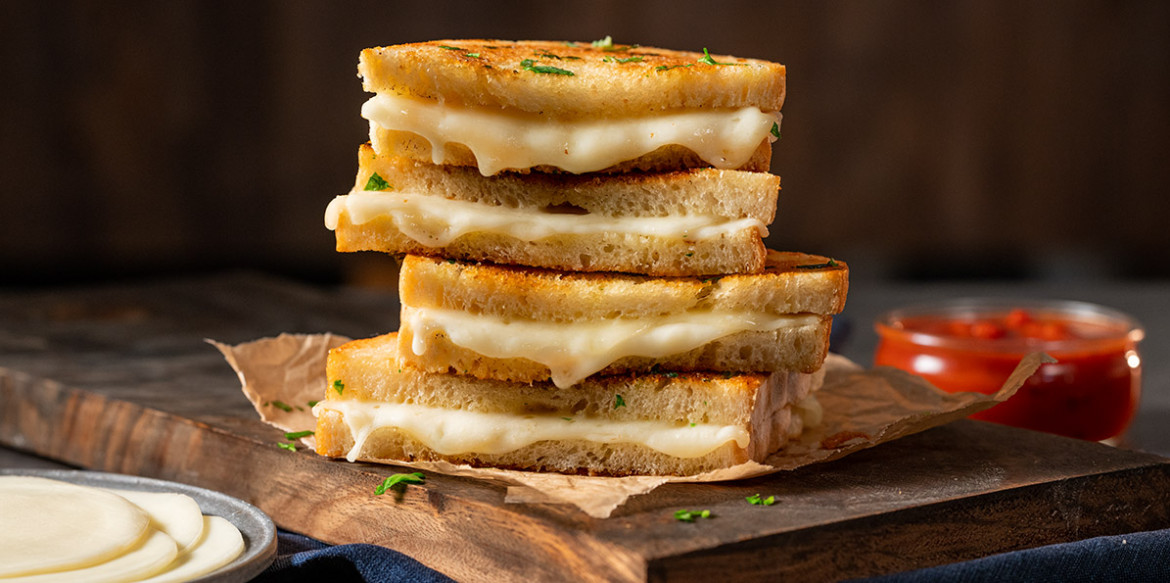 ---
<p>This Italian version of the American classic uses creamy Sargento® cheese layered on Italian bread and spread with a garlic herb butter then grilled until gooey and golden brown.&nbsp; Serve with warm marinara sauce for dipping.</p>
Directions
In a small bowl, combine butter and next 3 ingredients. Stir until well blended.
Spread butter mixture evenly on one side of each slice of bread. Turn over 4 slices of bread and top each with 1 slice each of the 2 cheeses. Top with remaining slice of bread, buttered side up.
Pre-heat a non-stick skillet or griddle over medium low heat. Place 2-4 sandwiches in pan and grill for 3-4 minutes or until golden brown. Flip sandwiches with a spatula and grill an additional 2-3 minutes or until golden brown. Transfer sandwiches to plates and serve with a side of warm marinara sauce for dipping.
---