Portabella Mushroom Pizzas
Prep Time: 10 Min | Cook Time: 25 Min | Servings: 4 | Calories: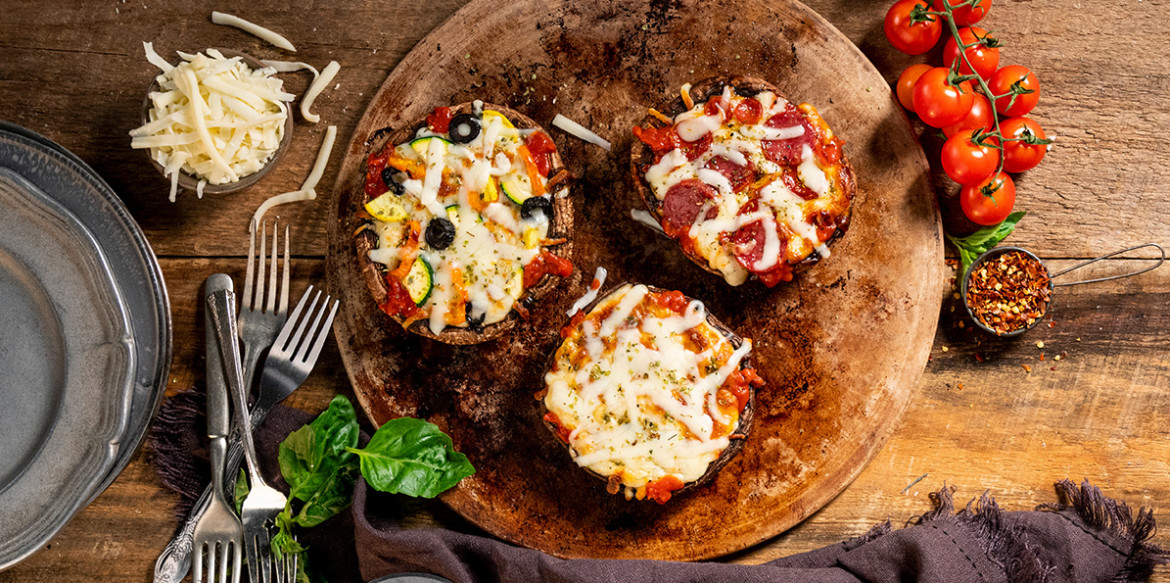 ---
Pizza is one of those foods that almost everyone loves to eat. Unless of course you are on a keto diet. Then pizza is not so great. Until now that is. This recipe replaces doughy crust with flavorful portabella mushrooms. Add your favorite toppings to suit your taste.
Ingredients
3 lg. Portabella mushrooms, stems and gills removed
2/3 cup Prepared pizza sauce
1 ½ cups Sargento® Mozzarella cheese
1 tsp. Italian seasoning
Assorted pizza toppings of choice
Directions
Pre-heat oven to 400 degrees. Pierce each mushroom in 3-4 places with a fork to allow for excess water to drain while roasting. Place pierced mushroom caps hollowed side up on a rack positioned over a medium roasting pan or baking dish.
Spoon pizza sauce evenly into each mushroom cap. Sprinkle cheese over sauce. Sprinkle seasoning over cheese.
Top with your favorite toppings. Transfer pan to oven and roast for 25-30 minutes or until cheese is golden brown and mushrooms are tender. Serve
---