Detroit Style Pizza
Prep Time: 10 min | Cook Time: 25 min | Servings: 6 | Calories: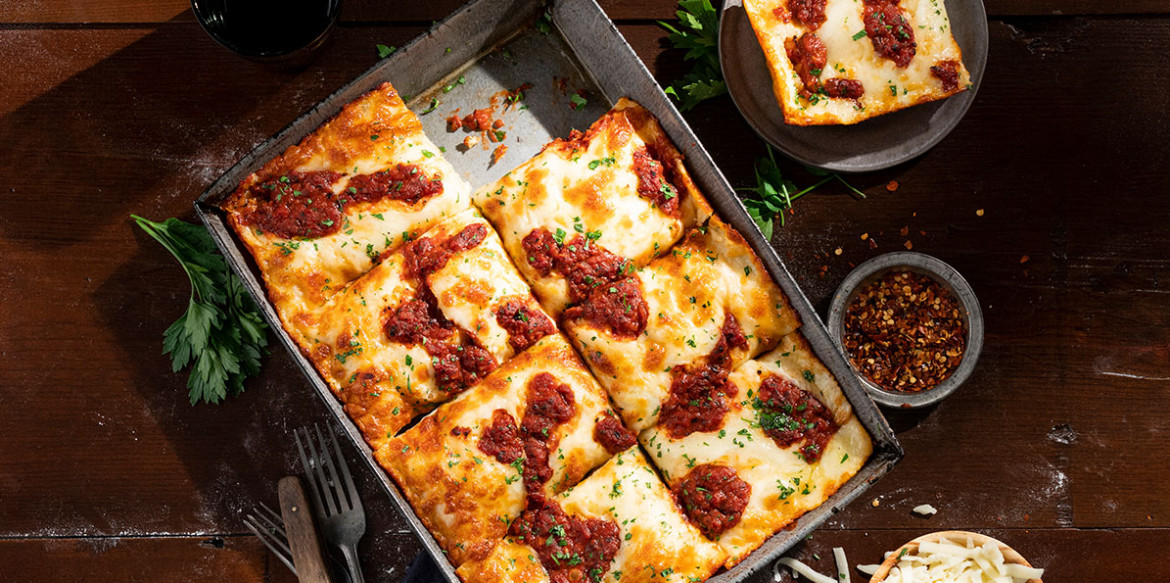 ---
The Motor City's hometown pizza is now yours for the making. This version combines Sargento® Reserve Series™ Aged Italian Blend and Mozzarella piled high on garlic butter seasoned dough. The crunchy cheese crust and zesty sauce on top will really rev up your tasebuds and leave other pizzas in it's dust.
Ingredients
12 ozs. Prepared pizza dough
3 Tbsp. Butter, melted
½ tsp. Garlic salt
3 cups Sargento® Mozzarella Cheese
1 ½ cups Sargento® Reserve Series™ Aged Italian Blend
1 cup Pizza sauce
1 tsp. Parsley, chopped
Directions
Let dough come to room temperature on a floured surface. Slowly stretch or rollout dough into a rectangle. In a small bowl, combine butter and garlic salt. Pour half of the mixture into the bottom of a 13" X 9" baking pan. Brush mixture over entire surface. Spread dough into the bottom of the pan. If dough pulls back as you work with it, let it rest about 10 min., then continue working the dough towards the sides and corners until the bottom of the pan is covered with dough. Brush remaining garlic butter over the entire surface of the dough. Cover with a damp towel, then let rest in a warm place for 1 hour.
Pre-heat oven to 375 degrees. In a bowl, combine the two cheeses, then sprinkle over the risen dough, making sure to cover the entire dough surface with cheese.
Bake for 20 minutes or until cheese is completely melted. Remove from oven and spoon sauce randomly in small pools over the top of the pizza. Return pizza to oven and bake an additional 5-10 minutes or until cheese is golden brown in some areas. Remove from oven and sprinkle with parsley. Cut into squares and serve.
---