Jamaican Chicken Salad
Prep Time: 15 min | Cook Time: | Servings: 4 | Calories: 412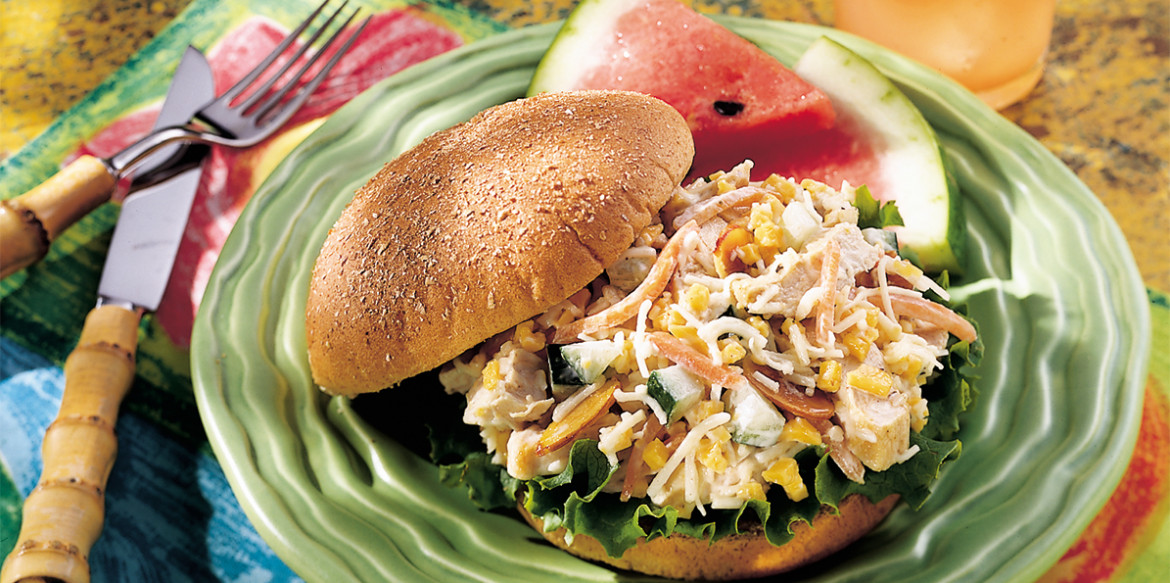 ---
This Jamaican chicken salad is sure to spice up your next meal with jerk-seasoned chicken mixed with carrots, cucumber and almonds along with a blend of condiments and Sargento® Shredded Cheddar Jack Cheese for a rich and hearty texture that goes great on top of salad greens.
Ingredients
1 pkg. (10 oz.) cooked chicken breast strips or 2-1/2 cups sliced, cooked chicken breast
1 tsp. jerk seasoning mix, divided
3/4 cup julienne carrots or thickly grated carrots
1/2 cup diced cucumber
1/4 cup sliced almonds, toasted
1/4 cup light mayonnaise
2 Tbsp. seasoned rice vinegar or cider vinegar
Salad greens
Directions
Toss chicken with 1/2 teaspoon sesoning mix in medium bowl. Add cheese, carrots, cucumber and almonds.
Combine mayonnaise, vinegar and remaining 1/2 teaspoon seasoning mix. Add to chicken mixture; toss and serve over greens.
---