Classic Parmesan Risotto
Prep Time: 10 min | Cook Time: 30 min | Servings: 4 | Calories: 403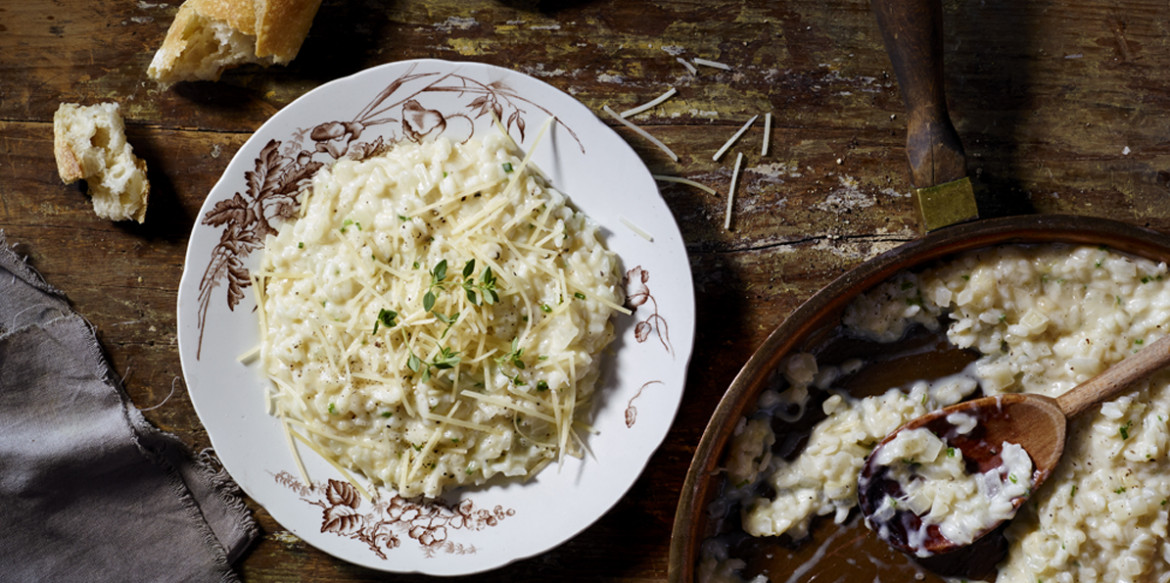 ---
Don your chef's hat and whip up a classic Italian risotto that is equal parts hearty and creamy. Tender Arborio rice made in chicken broth and Sargento® Shredded Parmesan Cheese is seasoned with fresh garnishes for a delightful, filling meal perfect any time of day.
Directions
Melt butter in large skillet over medium heat. Add onion; cook 5 minutes, stirring occasionally. Add rice; cook and stir 1 minute.
Stir in wine; cook until liquid is absorbed. Add 1/2 cup broth to rice mixture; stir until liquid is absorbed. Repeat 3 times. Cook 20 minutes or until rice is tender.
Remove from heat; stir in cheese and top with chives. Serve with pepper. Add salt, if desired. Tip: If desired, top with some additional Parmesan and thyme as a garnish.
---