Chicken & Red Pepper Pasta
Prep Time: 25 min | Cook Time: 15 min | Servings: 4 | Calories: 361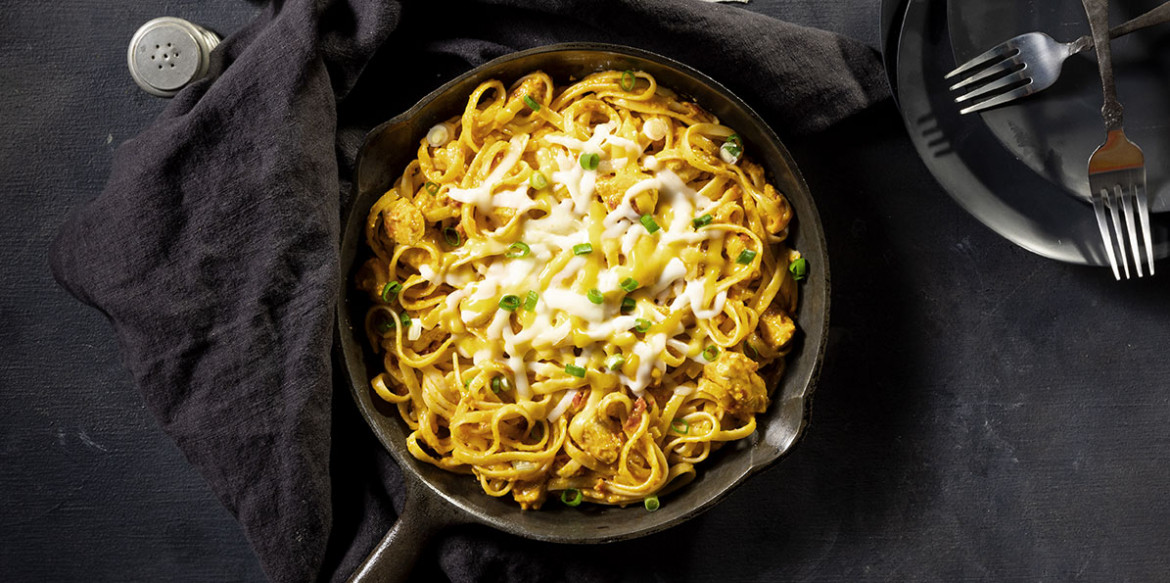 ---
<p>The Sargento® Reduced Fat* 4 Cheese Italian Cheese in this pasta recipe adds rich, delicious taste. The simple, homemade sauce, served over fettuccine, is made with roasted red peppers and mild green chilies. *25% less fat and 10% fewer calories compared to Sargento® Mozzarella and Provolone</p>
Directions
Combine red peppers and chilies in blender or food processor; process until smooth (add up to 1/4 cup water or chicken broth while processing if mixture is too thick); set aside.
Coat large nonstick skillet with cooking spray. Add garlic; cook 30 seconds over medium-high heat, stirring constantly. Add chicken; cook 5 minutes, or until browned on all sides, stirring frequently.
Stir fettuccine, sauce, tomatoes and onions into chicken. Cook 5 minutes, or until heated through, stirring frequently. Remove from heat. Stir in 1-1/2 cups cheese. Top individual servings evenly with remaining cheese.
---