Italian Zucchini Quiche
Prep Time: 10 min | Cook Time: 45 min | Servings: 6 | Calories: 305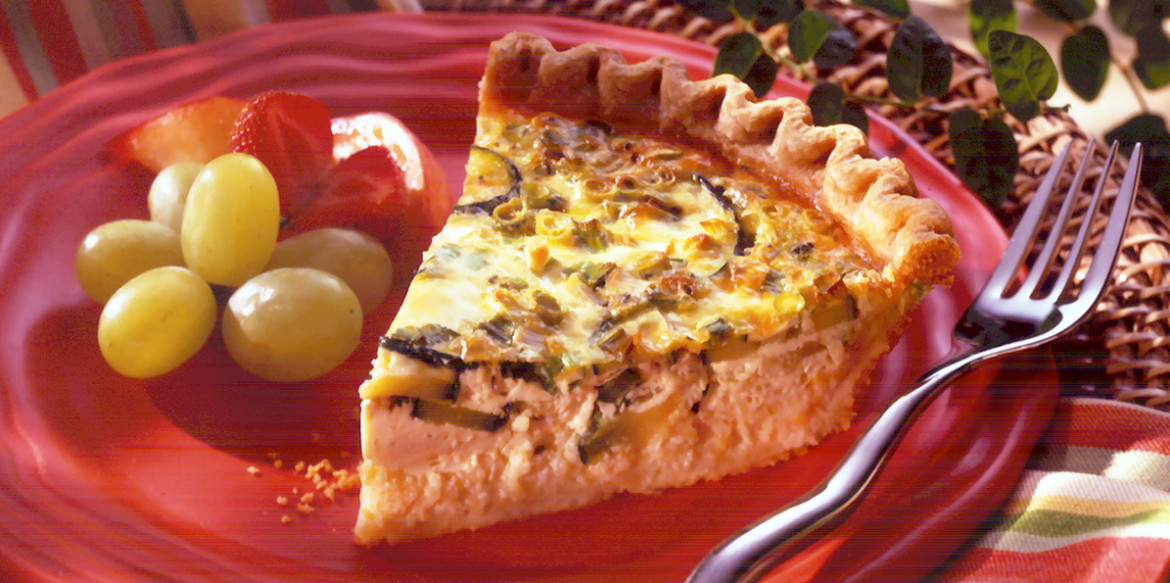 ---
This quiche makes a tasty treat whether you're preparing a snack, appetizer or main meal. It's filled with sliced zucchini sautéed with fresh herbs and spices and sprinkled with Sargento® Shredded 4 Cheese Pizzeria along with a fluffy egg mixture that bakes perfectly in your oven.
Directions
Place pie crust in preheated 450°F oven 5 minutes. Remove pie crust from oven; reduce heat to 350°F.
Heat butter and oil in large skillet over medium heat. Add zucchini; cook, stirring frequently 5 minutes. Remove from heat; stir in basil, salt and pepper.
Beat eggs, half-and-half and nutmeg in medium bowl; stir in green onions. Sprinkle Pizza Double cheese and 1/4 cup Parmesan cheese over bottom of partially baked crust; top with zucchini mixture. Pour egg mixture over all; top with remaining Parmesan cheese. Bake in preheated 350°F oven 45 minutes or until center is just set. Let stand 10 minutes before serving.
---