Stuffed Mashed Potatoes
Prep Time: 10 min | Cook Time: 18 min | Servings: 8 | Calories: 250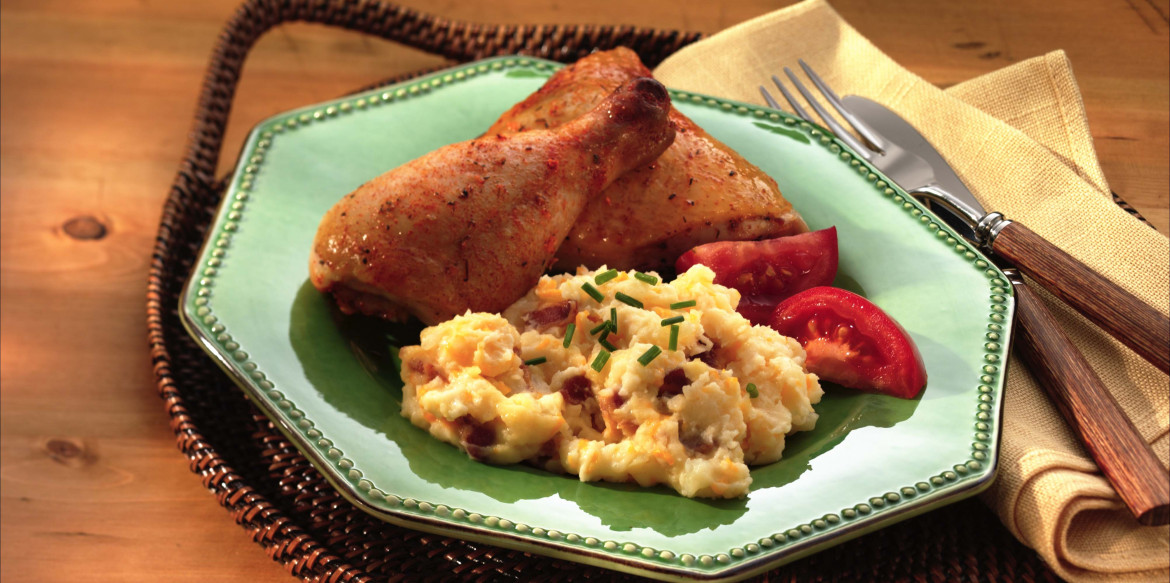 ---
Elevate the flavor of any meal with these delicious, stuffed mashed potatoes made with sour cream, crumbled cooked bacon and Sargento® Shredded Sharp Cheddar Cheese - Fine Cut for a creamy texture and savory flavor. It pairs perfectly with any main course.
Ingredients
6 (2-1/2 lbs.) large red potatoes, peeled, cut into 1-inch chunks
1/2 cup butter
3/4 cup sour cream
1/3 cup crumbled cooked bacon or real bacon bits
1 tsp. garlic salt or salt
Chives, chopped (optional)
Directions
Cook potatoes in simmering water 18 minutes or until tender.
Drain potatoes; return to same pot. Add butter; mash with a potato masher or hand held mixer until butter is melted and potatoes are desired consistency.
Stir in cheese, sour cream, bacon and garlic salt; mix well. Garnish with chives, if desired.
---