Mini Corndog Bites
Prep Time: 10 Min | Cook Time: 15 Min | Servings: 12 | Calories: 265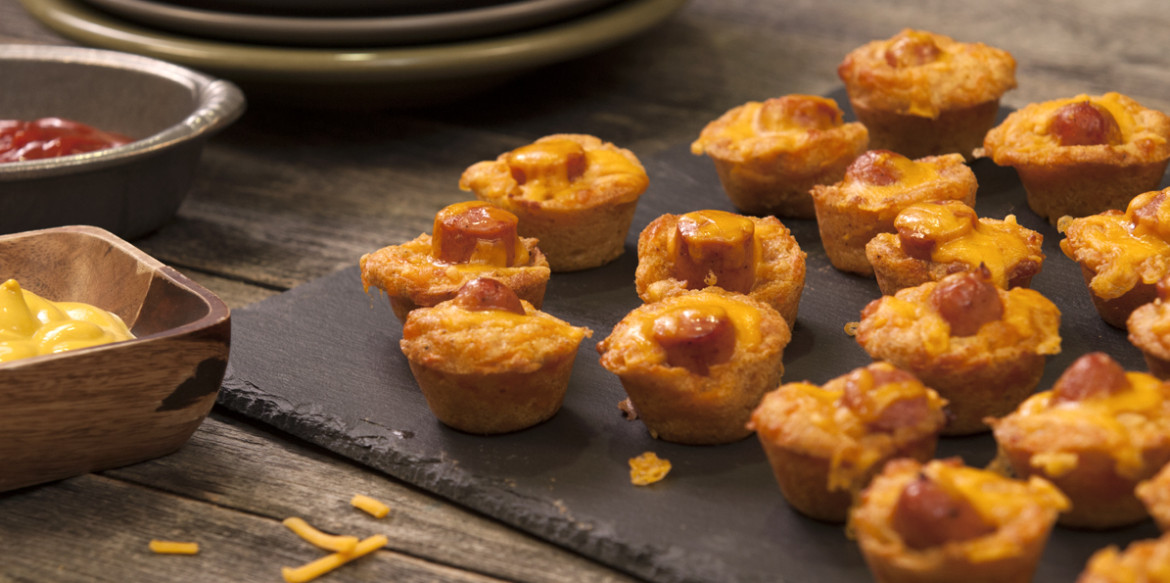 ---
<p>Warm cornbread, hot dogs, cheese and chili powder join forces for this easy snack that is perfect for your next football game. For an added flair, serve them with your favorite warm chili mixed with sour cream as a dip.</p>
Ingredients
1 box cornbread mix (8.5 oz.)
⅓ cup milk
1 lg. egg
1 tsp. chili powder
½ tsp. ground cumin
6 all beef hot dogs, cut into quarters
Directions
Preheat oven to 400 degrees. Spray 2 mini muffin pans (12 ea.) with non-stick spray.
In a small bowl, combine dry cornbread mix and next 5 ingredients. Stir just until moist. Spoon batter into muffin pans 2/3 full.
Place 1 piece of hot dog into the center of each filled cup.
Bake for 14-16 minutes, or until lightly browned. Remove from oven and let cool for 10 minutes. Transfer to a platter and serve.
---