Fruit & Cheese Dessert
Prep Time: 10 min | Cook Time: | Servings: 6 | Calories: 177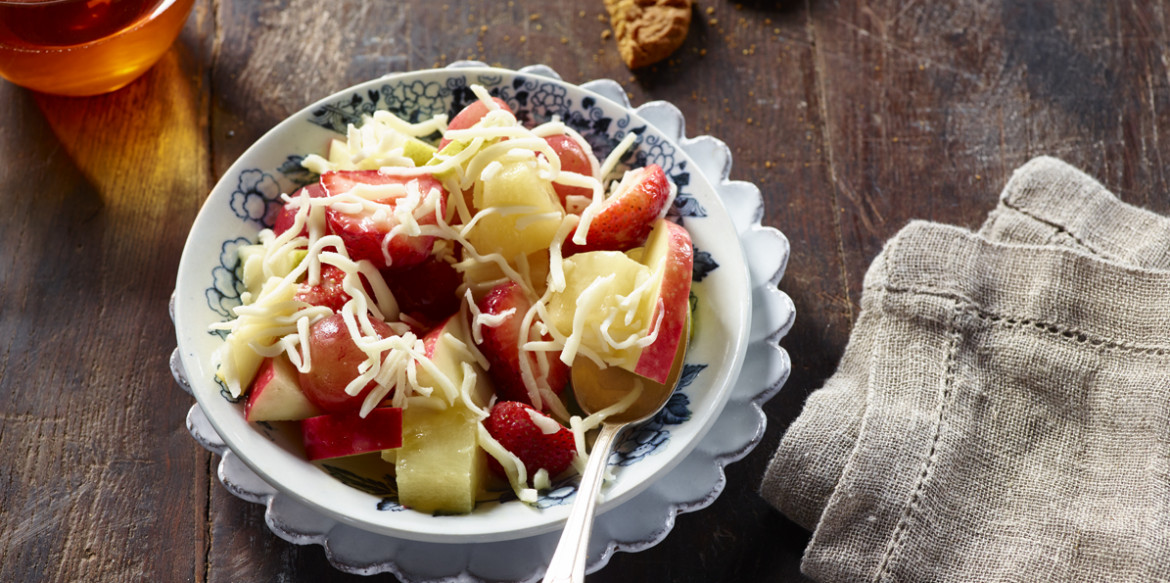 ---
Finish off a delicious meal with this cheese and fruit dessert salad made with an assortment of chopped pineapple and other fruits with vanilla pudding and a sprinkling of Sargento® Shredded Reduced Fat Mozzarella Cheese onto each cup for an unexpected smooth and cheesy flavor.
Directions
Combine dry pudding, reserved pineapple juice and orange juice in medium saucepan to make fruit glaze. Cook over medium heat, stirring constantly, 1 minute or until thickened. Cool.
Gently toss fruit glaze with pineapple chunks and fresh fruit chunks. Cover and chill until ready to serve. Top each 1 cup serving with 2 tablespoons Mozzarella cheese.
---