Cheddar Cheese and Oatmeal Cookies
Prep Time: 15 min | Cook Time: 15 min | Servings: 24 | Calories: 119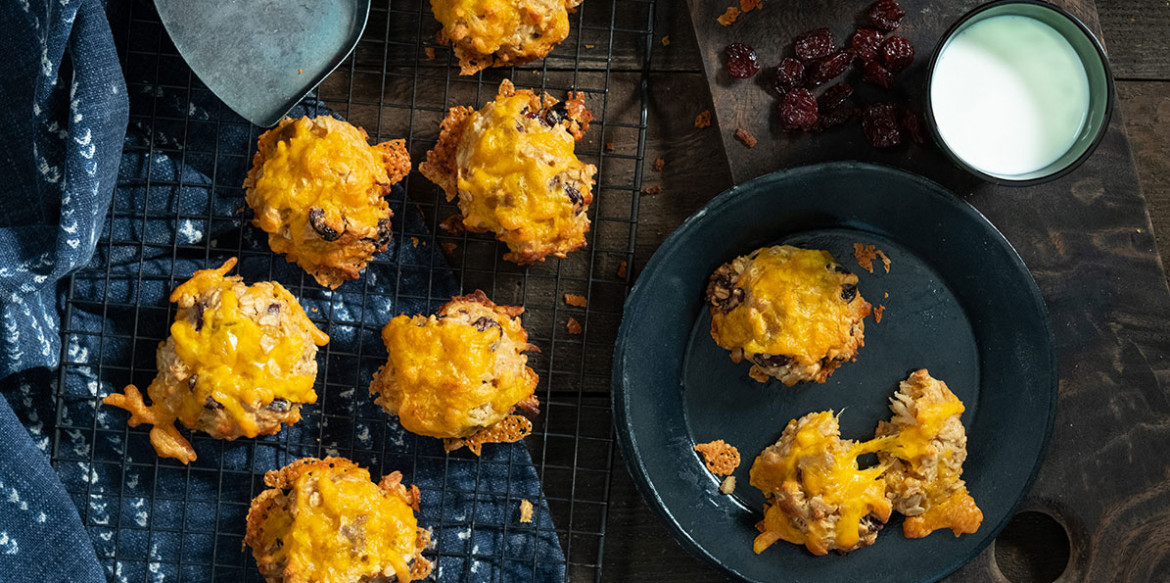 ---
<p>These cluster cookies are absolutely scrumptious and make an awesome dessert for any season. Make these from scratch with oats, dried cherries and a pinch of cinnamon. Then add Sargento®&nbsp;Shredded Wisconsin Sharp White Cheddar Cheese to provide an unexpected yet welcome tang in every morsel.</p>
Ingredients
3/4 cup all-purpose flour
1/2 teaspoon cinnamon
1/2 teaspoon baking powder
1/2 teaspoon salt
1-1/2 cups oats
3/4 cup dry sour cherries
2/3 cup butter
1/3 cup brown sugar
1 egg
Directions
Preheat oven to 375°F. Combine flour, cinnamon, baking powder and salt; set aside. Combine cheese, oats and cherries and set aside.
Cream together the butter, sugar and egg until well blended. Add dry ingredients to creamed mixture, stirring well. Stir in cheese mixture.
Form balls from dough and place 2 inches apart on greased cookie sheets. Bake 12 to 15 minutes, or until golden brown.
---