5 Cheese Jalapeño Dip
Prep Time: 15 Min | Cook Time: 20 Min | Servings: 4 | Calories: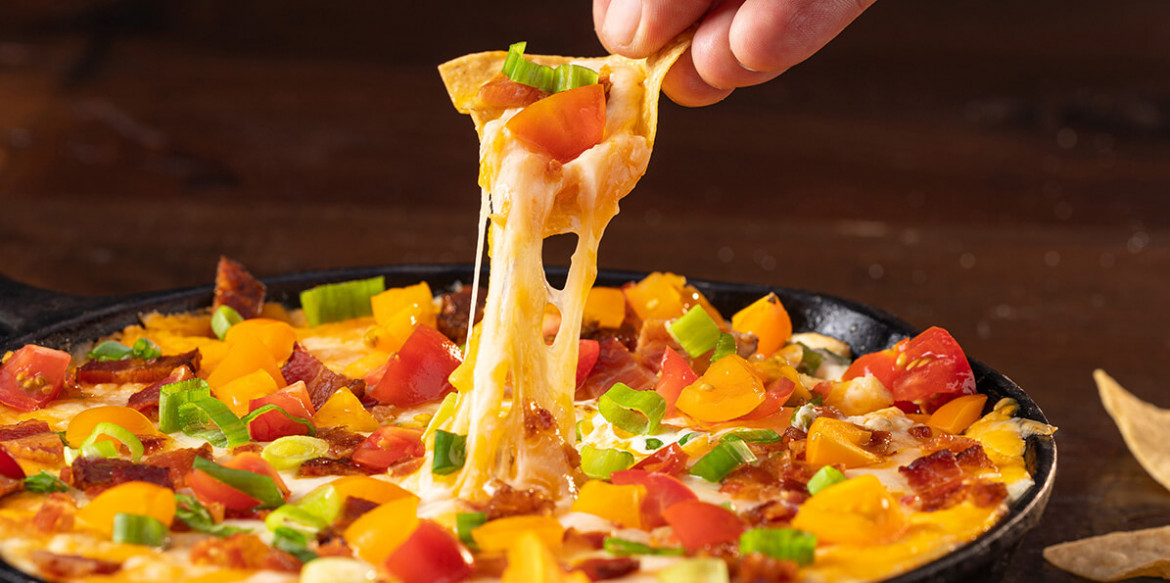 ---
Ingredients
8 ozs. Cream cheese, softened
½ cup Sour cream
½ cup Mayonnaise
1 pkg.(1 oz.) Dry ranch dressing mix
2 cups Sargento® 4 Cheese Mexican, divided
4 med. Fresh jalapeño peppers, chopped
1 can(2 ozs.) Roasted, diced jalapeño peppers
4 med. Green onions, thinly sliced, divided
6 strips Bacon, cooked, chopped, divided
½ cup Diced tomato, optional
Directions
Pre-heat oven to 375 degrees. In a medium size bowl, combine cream cheese and next 3 ingredients. Stir well.
Add half of cheeses, all of both kinds of jalapeños and half of green onions and bacon. Stir until creamy and well blended.
Spoon mixture into an 8" cast iron skillet. Top with remaining cheeses.
Bake for 20 minutes or until heated through and cheese is melted. Remove from oven. Sprinkle with remaining green onion, bacon and diced tomato if desired. Serve with tortilla chips for dipping.
NOTE: Hot dip can be served as is, or spooned over hot baked potatoes as a side dish, or on top of grilled chicken breasts as an entrée.
---