Aged Italian Baked Mac and Cheese
Prep Time: 20 min | Cook Time: 40 min | Servings: 6 | Calories: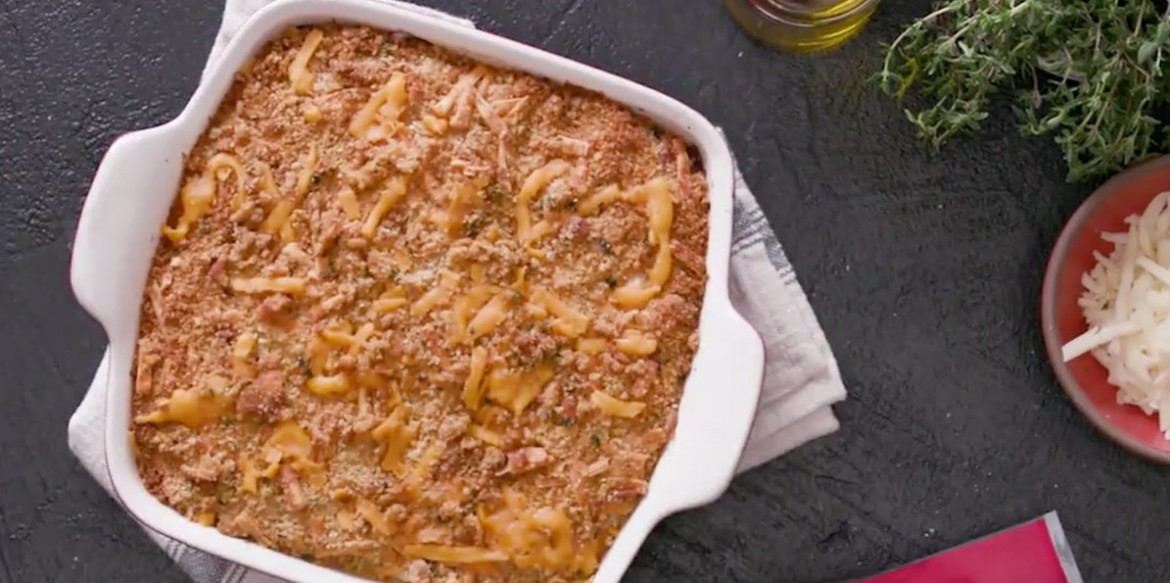 ---
A little crispy, a little creamy and a lot of "hearty" is the best way to describe the flavors that come into play in this baked macaroni and cheese recipe using Sargento® Reserve Series™ Aged Italian Blend
Ingredients
1 pound elbow macaroni
3 cups milk
1/4 cup salted butter
2 tablespoons all-purpose flour
1/2 teaspoon smoked paprika
1/2 teaspoon fresh ground black pepper
Salt, to taste
CHEDDAR TOPPING:
1 1/2 cups breadcrumbs
4 tablespoons salted butter, melted
1 tablespoon thyme, finely chopped
1 tablespoon basil, finely chopped
Directions
Cook pasta according to instructions. Preheat the oven to 350 degrees.
For the cheddar topping: Mix all ingredients together in a small bowl. Refrigerate until ready to use.
For the cheese sauce: In a small saucepan, warm the milk. In a medium saucepan, heat the butter over medium heat until melted and add the flour. Stir and cook together until the flour is toasted and golden. Add the milk and whisk together until smooth. Continue heating on low until the milk is thickened and coats the back of a spoon. Remove from heat and add paprika, pepper and cheese. Stir until smooth. Add salt if needed.
Pour the sauce over the cooked pasta and stir to coat. Place in a deep 9 by 9 baking dish and sprinkle with the cheddar crumble. Bake for 40 minutes, then turn oven to broil and continue cooking for another 5 minutes.
---