Turkey Club Sandwich Recipe
Prep Time: 10 | Cook Time: 0 | Servings: 2 | Calories: 400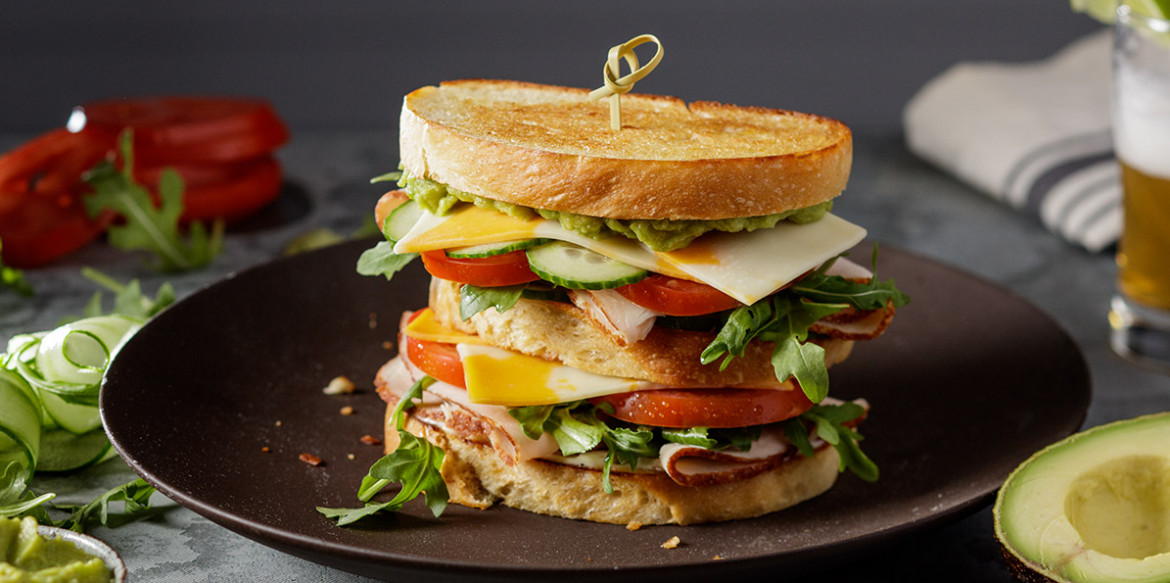 ---
These sandwiches, made with Sargento® Colby-Jack, are a delicious twist on traditional club sandwiches – perfect for a lunch or casual dinner.
Ingredients
4 slices country-style bread, toasted
3 tbsp mayonnaise
6 slices deli smoked turkey breast
8 thin slices cucumber
6 slices tomato
2 leaves Boston lettuce
3 tbsp prepared guacamole
Directions
Spread mayonnaise over 2 slices of bread. Layer turkey, cheese, cucumber, tomato and lettuce over top.
Spread remaining slices of bread with guacamole; cap sandwiches.
---