String Cheese Caprese Salad
Prep Time: 10 Min | Cook Time: | Servings: | Calories: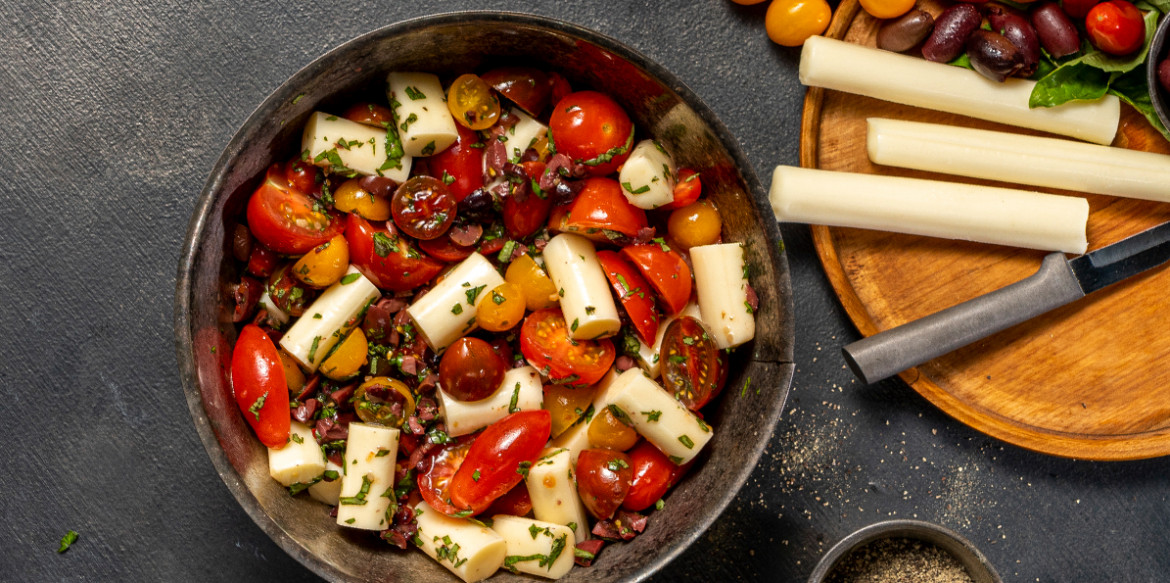 ---
Ingredients
6 ea. String Cheese
1 1/2 cups Grape or cherry tomatoes, halved
1/4 cup Pitted kalamata olives, chopped
1/3 cup Fresh basil, chopped
3 Tbsp. Italian dressing
Directions
Combine all ingredients in a medium size bowl.  Toss well with a spoon.  Cover and refrigerate until ready to serve.
Note:  Serve as a salad, or transfer mixture to a shallow casserole dish and roast until hot and bubbly, then serve as a dip with crostini.
---