Spicy Cheese Sandwich
Prep Time: 5 min | Cook Time: | Servings: 1 | Calories: 688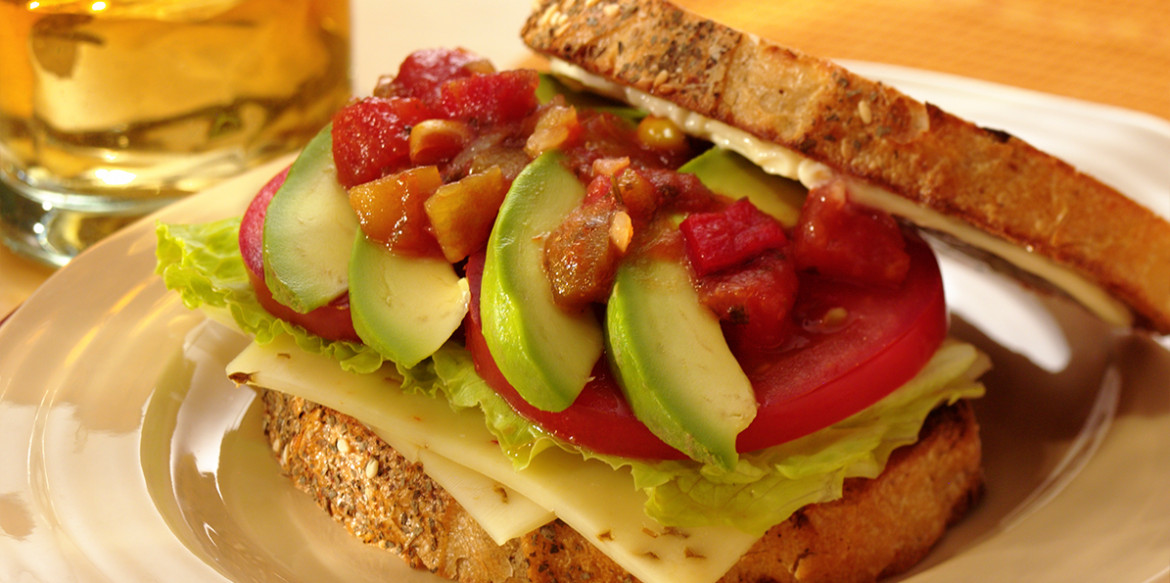 ---
A sandwich layered with sun-dried tomatoes, Sargento® Sliced Reduced Fat Pepper Jack Cheese, crispy pieces of romaine lettuce along with sliced juicy tomato, ripe avocado and salsa makes for a hearty meal any time you're in the mood for big flavor.
Ingredients
2 tsp. light mayonnaise
2 slices sun-dried tomato or sourdough bread, toasted if desired
1 romaine or red leaf lettuce leaf
2 slices large tomato
4 thin slices ripe avocado
2 tsp. salsa
Directions
Spread mayonnaise on bread. Layer cheese, lettuce, tomato and avocado over bread. Spoon salsa over avocado; close sandwich.
---