Melty Provolone Meatball Sub Recipe
Prep Time: 15 MIN | Cook Time: 5 Min | Servings: | Calories: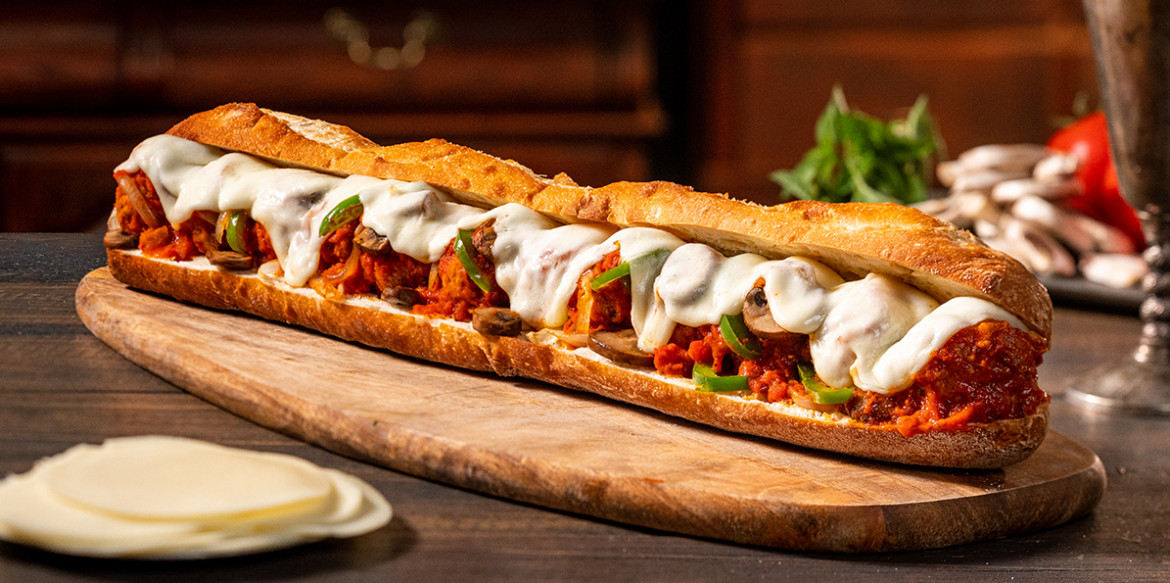 ---
Enjoy this classic meatball sub made with pepper and mushroom marinara and topped with Sargento® Creamery Provolone Cheese.
Ingredients
12 ea. Meatballs, cooked
1 ea. Red Onion, thinly sliced
1 ea. Green Pepper, sliced
1 cup Mushrooms, sliced
12 oz. Marinara sauce
1 ea. Baguette
Directions
Add onions, peppers, and mushrooms to pan and sauté over medium heat until soft.
Add marinara sauce to pan and stir to combine.
Cut baguette lengthwise and fill with meatballs. Top with marinara mixture and then cheese slices.
Place in the oven at 350 degrees until cheese has melted. Serve!
---