Crab Salad Sandwiches Recipe
Prep Time: 10 min | Cook Time: 8 min | Servings: 2 | Calories: 457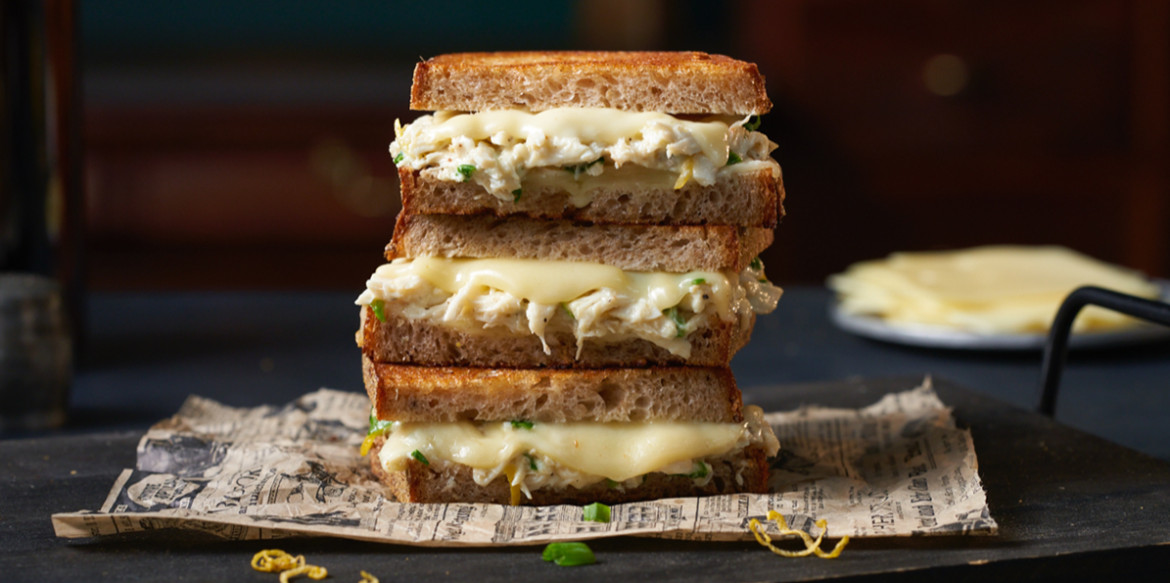 ---
Whip up this scrumptious crab salad in a snap using lump meat crab and some freshly chopped green onions or chives and Sargento® Swiss Cheese Slices. With just enough lemony essence, this salad goes perfectly with some hearty and flavorful bread. Take your taste buds to the seaside and indulge with this sandwich!
Ingredients
1 (6 oz.) can white or lump meat crab, rinsed, drained
2 Tbsp. each: light mayonnaise and chopped chives or green onion
1/2 tsp. shredded lemon peel
1/4 tsp. freshly ground black pepper
4 slices oatmeal or egg bread
1 Tbsp. butter or canola oil
Directions
Combine crab meat, mayonnaise, chives, lemon peel and pepper; mix well.
Layer 2 slices cheese over 2 slices bread; top with crab salad, remaining cheese and bread.
Melt butter or heat oil in a large nonstick skillet over medium heat. Add sandwiches; cook 3 to 4 minutes per side or until golden brown and cheese is melted.
---