Spaghetti and Stuffed Meatballs Recipe
Prep Time: 10 min | Cook Time: 15 min | Servings: 6 | Calories: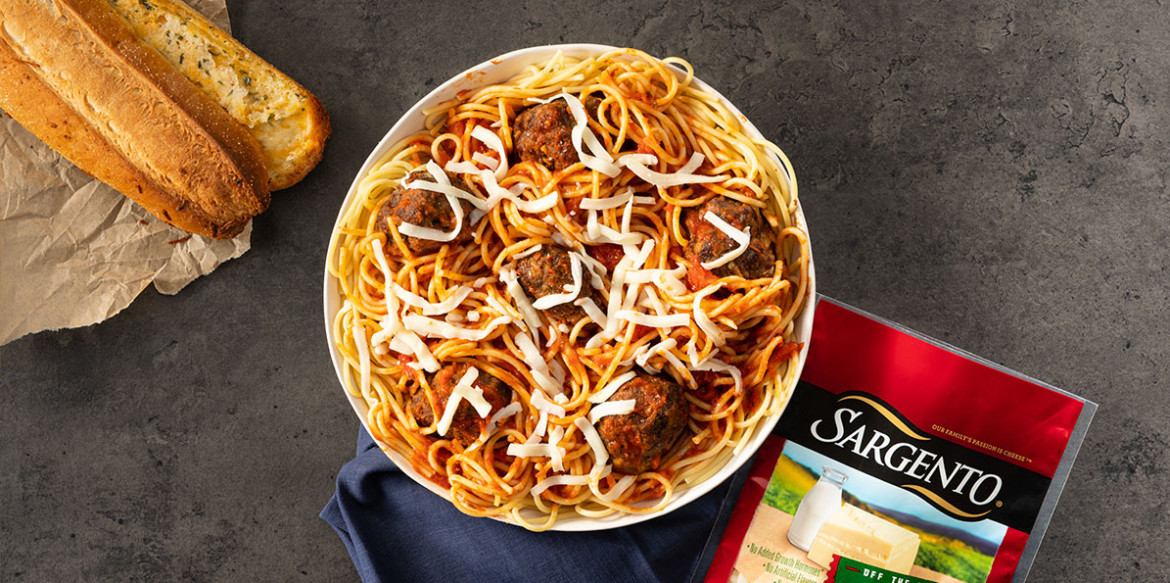 ---
Stuffed meatballs might sound like a complicated recipe, but don't worry, this dish is a breeze to make and something your family is sure to love. Before baking, you simply stuff each meatball with Sargento® Shredded Mozzarella. Serve on spaghetti noodles topped with marinara and garnish with additional cheese.
Ingredients
1 lbs Ground beef
1 cup Yellow onion, diced
2 Garlic cloves or ¼ teaspoon of garlic powder
1 egg
1 cup Bread crumbs
2 cups Sargento® Shredded Mozzarella Cheese
1 (24oz) Jar of prepared marinara sauce
1 lb. Box spaghetti noodles
Directions
Preheat oven to 425º
Mix meat, onion, garlic, and eggs in bowl. Add breadcrumbs slowly while continuing to mix.
Make 2-inch balls out of mixture. Make a hole in middle of each meatball and stuff with cheese and seal meatball. Place on non-stick baking sheet(s) or within greased muffin pan(s) and cook for 20 minutes at 425º.
While meatballs are baking cook pasta in salted water until soft, strain, set aside. Open store bought marinara sauce and heat on low in pan for about ten minutes.
Layer noodles, marinara sauce and add the meatballs. Garnish with more cheese!
---