Prosciutto Lasagna Rollups
Prep Time: 15 min | Cook Time: 25 min | Servings: 6 | Calories: 253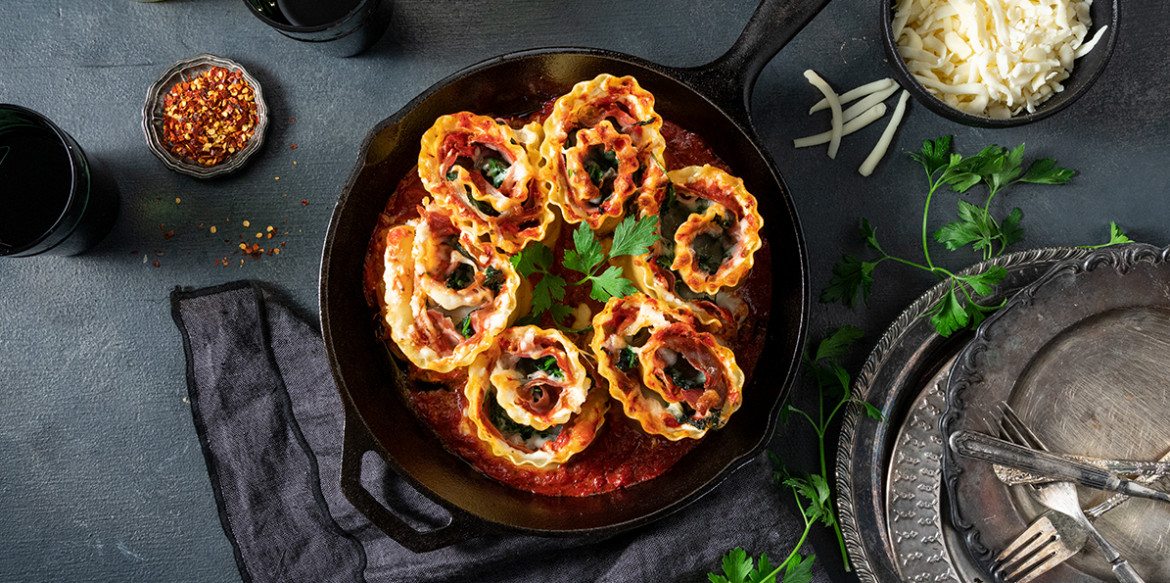 ---
Lasagna roll-ups come in many varieties, but our prosciutto layered version with Sargento® Shredded Mozzarella Cheese and chopped spinach really makes for an amazing meal. It's full of delicious rustic flavors reminiscent of Italian country cuisine.
Ingredients
6 lasagna noodles, cooked and drained
3/4 cup (6 oz.) Sargento® Part-Skim Ricotta Cheese
1-3/4 cups chunky pasta sauce, divided
12 thin slices prosciutto
1 pkg. (10 oz.) frozen chopped spinach, thawed and squeezed dry
2 cups (8 oz.) Sargento® Shredded Mozzarella Cheese, divided
Directions
Lay lasagna noodles on flat surface. Top each noodle with 2 tablespoons Ricotta, 2 tablespoons pasta sauce and 1/4 cup Mozzarella. Lay 2 slices prosciutto over each. Divide spinach in 6 equal portions and spread evenly over prosciutto. Sprinkle spinach with remaining Mozzarella.
Roll up each noodle to enclose filling, beginning at short end. Spread 1 cup pasta sauce in bottom of 9x5-inch loaf pan. Place roll-ups in pan, spiral ends up. Cover with foil; bake in preheated 375°F oven 25 minutes or until bubbly. Uncover and let stand for 5 minutes before serving.
---