Zarandeado Style Shrimp
Prep Time: 40 Min | Cook Time: 45 Min | Servings: | Calories: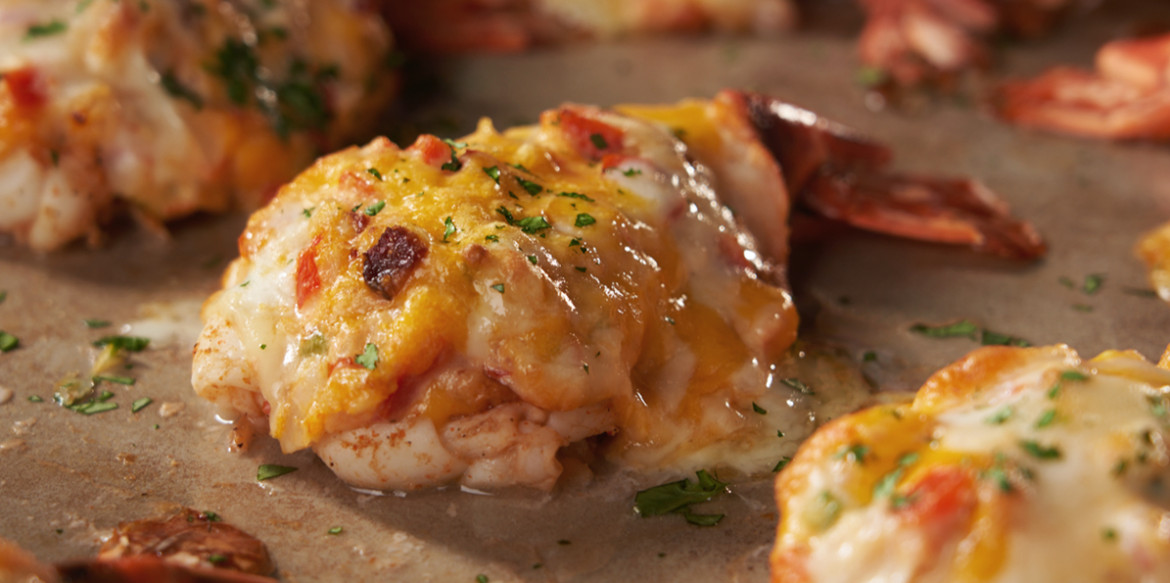 ---
Fresh shrimp are marinated in a hot lime sauce and then topped with a smoked bacon and Sargento® 4 Cheese Mexican filling.
Ingredients
FOR THE SHRIMP:
3 Tbsp Lime juice
2 Tbsp hot sauce
1 Tbsp Worcestershire sauce
1 tsp garlic powder
16 large shrimp, split in half and deveined
Salt and pepper to taste
FOR THE FILLING:
2 Tbsp vegetable oil
3 slices smoked bacon (thin cut) chopped
¾ cup onion finely chopped
1 cup tomato finely chopped
½ jalapeño chili pepper seeded and minced
½ cup mayonnaise
1 Tbsp yellow mustard
Directions
For the marinated shrimp: Combine lime juice, hot sauce, Worcestershire sauce, garlic powder, season with salt and pepper to taste. Pour marinade over shrimp (flesh side up), cover and marinate in refrigerator for 30 minutes.
For the filling: Heat oil in skillet on medium high, and fry bacon until crisp. Mix bacon with onion, tomato, jalapeño, mayonnaise, mustard, and cheese.
Preheat oven to 400 °F. Place shrimp flesh side up on baking sheet and spoon filling on each one. Roast 6 – 8 minutes or until shrimps are cooked through, cheese is melted and slightly browned.
---