Machaca & Cheese Burritos
Prep Time: 20 Min | Cook Time: 30 Min | Servings: | Calories: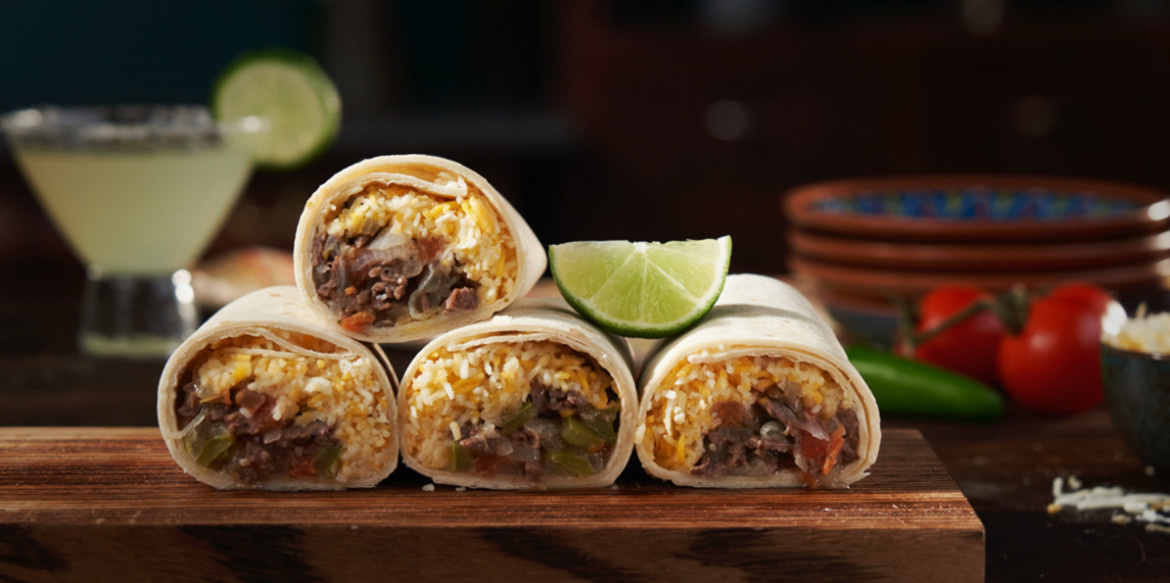 ---
These burritos are filled with machacado, chopped veggies and plenty of Sargento® 4 Cheese Mexican for a delicious and flavorful meal!
Ingredients
4 Tbsp vegetable oil
1 cup onion sliced
1 cup Anaheim chili pepper seeded and sliced
2 cloves garlic minced
4 oz shredded dried beef (machacado)
2 roma tomatoes chopped
¼ tsp ground cumin
¼ tsp ground black pepper
½ tsp dried oregano
salt to taste
8 (10-inch) burrito flour tortillas
2 cups (8 oz) slices Sargento® Shredded Monterrey Jack Natural Cheese
Directions
For Filling: Heat oil in skillet over medium heat, sauté onions, Anaheim chili pepper and garlic until translucent, add shredded dried beef and cook for 3 minutes more, add tomatoes, cumin, pepper, and crushed oregano, season with salt to taste if needed (shredded beef is salty) cook until machaca is slightly dry, remove from heat.
For the burritos: eat the tortillas in a skillet until soft, spoon machaca filling in the center of the tortillas, top with ½ cup of cheese and fold each tortilla into burrito shape. Place burritos in skillet and toast on all sides. Serve.
---