Hacienda Style Eggs
Prep Time: 20 MIN | Cook Time: 20 MIN | Servings: | Calories: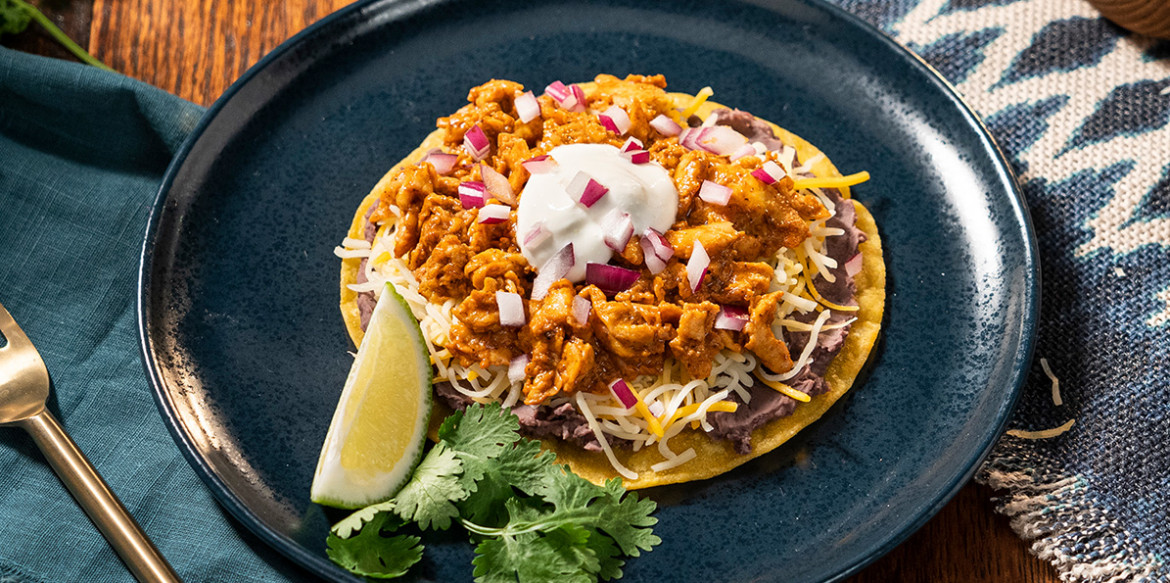 ---
Corn tortillas are topped with black beans, melty Sargento® 4 Cheese Mexican and perfectly cooked hacienda style eggs. Top with sour cream, chopped onion and more cheese!
Ingredients
PASILLA SALSA:
4 pasilla chilli peppers
3/4 cup water
1 clove garlic
2 Tbsp. onion
salt to taste
HACIENDA STYLE EGGS:
4 Tbsp vegetable oil
4 (6-inch) corn tortillas
½ cup refried black beans
8 eggs
½ cup sour cream
4 Tbsp onion chopped
Directions
For the pasilla salsa: Toast the chili peppers on a skillet over medium low heat for 8 to 10 minutes turning constantly (careful not to burn the chilies). Remove from heat end leave to cool. Remove stems and seeds and break chilies unto small pieces, cover with hot water and soak for 10 minutes until soft. Pour chilies and soaking liquid in a blender, add garlic, onion, and season with salt to taste, blend until smooth.
For the hacienda style eggs:

Heat 2 Tbsp of oil in a skillet and briefly fry each tortilla 10 second per side, remove from oil and drain on paper towels. spread each tortilla with 2 Tbsp of refried beans and sprinkle each one with ¼ cup of cheese. Heat remaining oil in frying pan, scramble eggs and cook on medium heat until eggs are half cooked, add 3-4 Tbsp of pasilla to eggs stirring until well incorporated and completely cooked. Top tortillas with pasilla egg mixture, serve each with a big dollop of sour cream, sprinkle with chopped onion and remaining cheese. Serve.
---