Turkey Cheeseburgers with 2 Cheese Cheddar Recipe
Prep Time: 10 Min | Cook Time: 15 Min | Servings: 2 | Calories: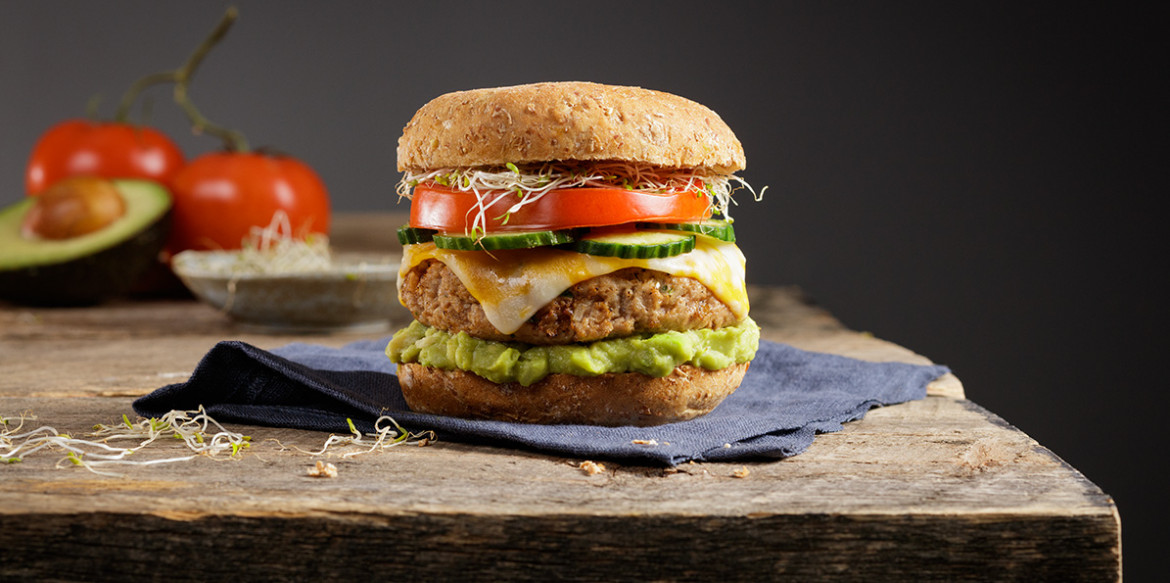 ---
Topped with melted Sargento® 2 Cheese Cheddar slices, guacamole and fresh veggies, these grilled turkey burgers provide the perfect twist on traditional burgers.
Ingredients
2 prepared turkey burger patties
2 slices Sargento® 2 Cheese Cheddar
2 burger buns, split
1/4 cup prepared guacamole
8 slices English cucumber
8 slices tomato
1/2 cup loosely packed alfalfa sprouts
Directions
Grill turkey burger patties according to package directions until cooked through and well-marked.
Top each patty with slice of cheese; cover and grill for about 1 minute or until cheese melts. Transfer patties to bottom halves of buns. Layer guacamole, cucumber, tomato and sprouts over top; cap with tops of buns.
---