Valentine's Day Charcuterie
Prep Time: 15 MIN | Cook Time: 0 MIN | Servings: | Calories: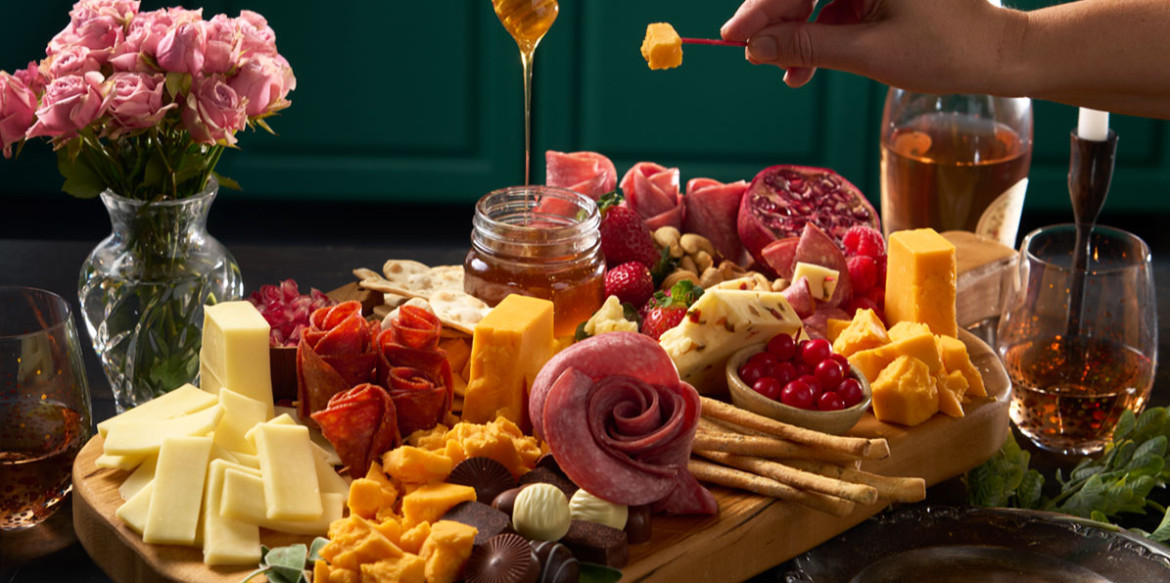 ---
Directions
To make salami roses, on a clean, flat surface, lay 4 slices of salami overlapping each other by 1". Fold the row of slices in half, making one edge a straight line where all 4 slices are folded.
Starting at one end, slowly rollup the salami, creating a tight flower like shape. Fold down every other edge to make the flower look opened. Secure the bottom with a toothpick. Place bottom side down on a large tray lined with foil and refrigerate while doing the other remaining flowers. Repeat this process with remaining cheese slices.
For pepperoni roses, repeat the process above. Refrigerate all flowers until ready to assemble.
Arrange all ingredients in compact piles on a large wooden board or large tray. Serve.
---