Red, White & Blue Charcuterie
Prep Time: 20 MIN | Cook Time: | Servings: | Calories: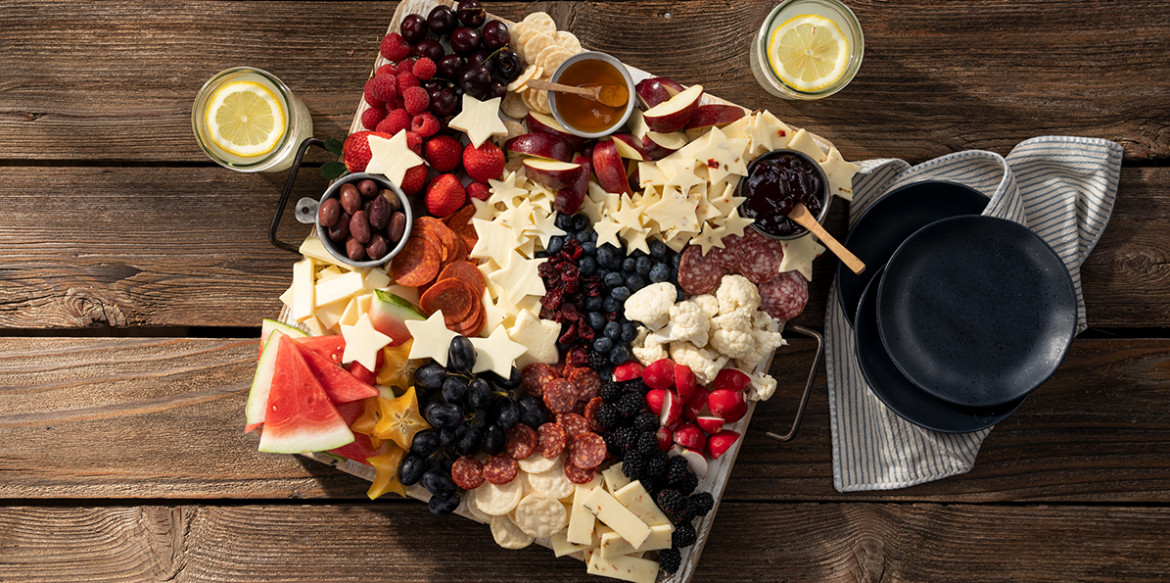 ---
Try making this charcuterie board for your summer cookouts and get togethers. Red, white and blue ingredients are combined with Sargento® Cheese Blocks to create a beautiful charcuterie board for summer holidays.
Ingredients
2 pints Raspberries
½ lb. Bing cherries
1 pint Cherry tomatoes
1 bunch Red radishes, quartered
20 wedges Watermelon
1 cup Pomegranate seeds
4 ozs. Pepperoni
4 ozs. Salami slices
20 ea. Water crackers
1 block Sargento® Pepper Jack, cut into slices
20 ea. Saltine crackers
2 cups Cauliflower, cut into small florets
2 cup Blueberries
2 cups Black grapes
1 cup Blackberries
1 cup Kalamata olives
Directions
Arrange all ingredients on a large board arranged in piles of color. Store extra ingredients and refill the board as needed.
---