Chili Dog Board Recipe
Prep Time: 20 Min | Cook Time: 10 Min | Servings: | Calories: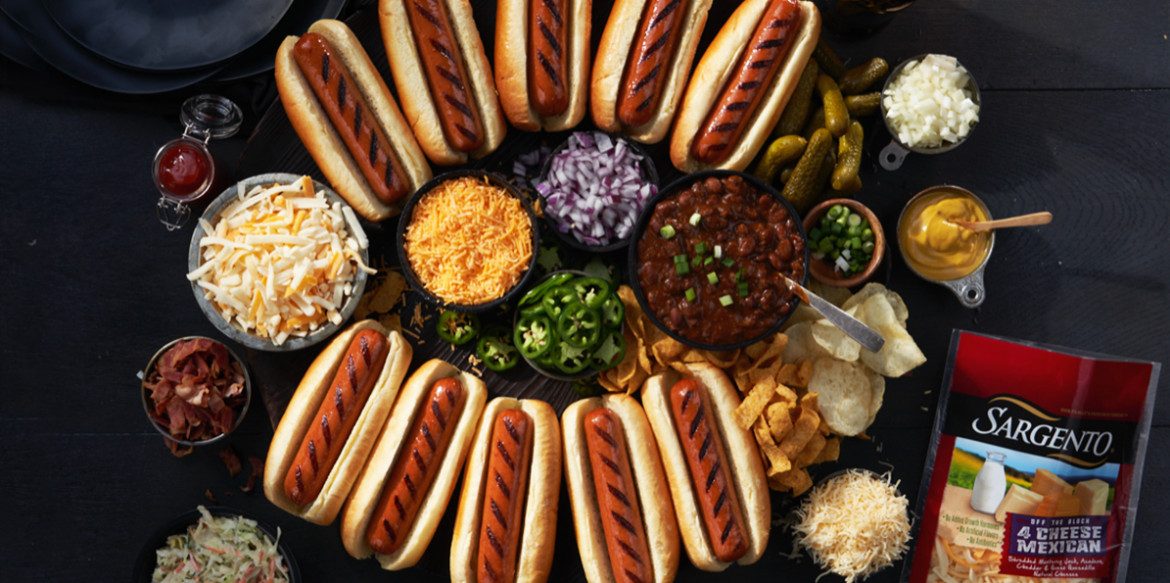 ---
This summer, instead of piling your hot dogs, buns, chips and condiments into different platters and bowls, try this one board chili dog charcuterie. Use whatever toppings you prefer, but here are some recommendations.
Ingredients
10-12 ea. Hot dogs, grilled
10-12 ea. Hot dog buns, split
2 cups Sargento® Shredded Cheese
1 bag Potato chips of choice
1 bag Corn chips
2 cups Chili of choice, heated
1 ½ cups Onions, diced
1 cup Jalapeno slices
1 cup Sour cream
1 cup Mustard, of choice
1 cup Ketchup or salsa
1 cup Bacon, cooked & chopped
1 cup Cole slaw, prepared
Directions
Place hot dog buns towards the edge of a large board or platter to use as place holders. Arrange assorted toppings in small bowls or on the board around the buns. Grill hot dogs on a medium hot grill until heated through, then keep warm in a hot water bath or in a foil packet. When ready to serve, place hot dogs in buns and serve.
---