Seafood Italiano Recipe
Prep Time: 10 min | Cook Time: 17 min | Servings: 4 | Calories: 311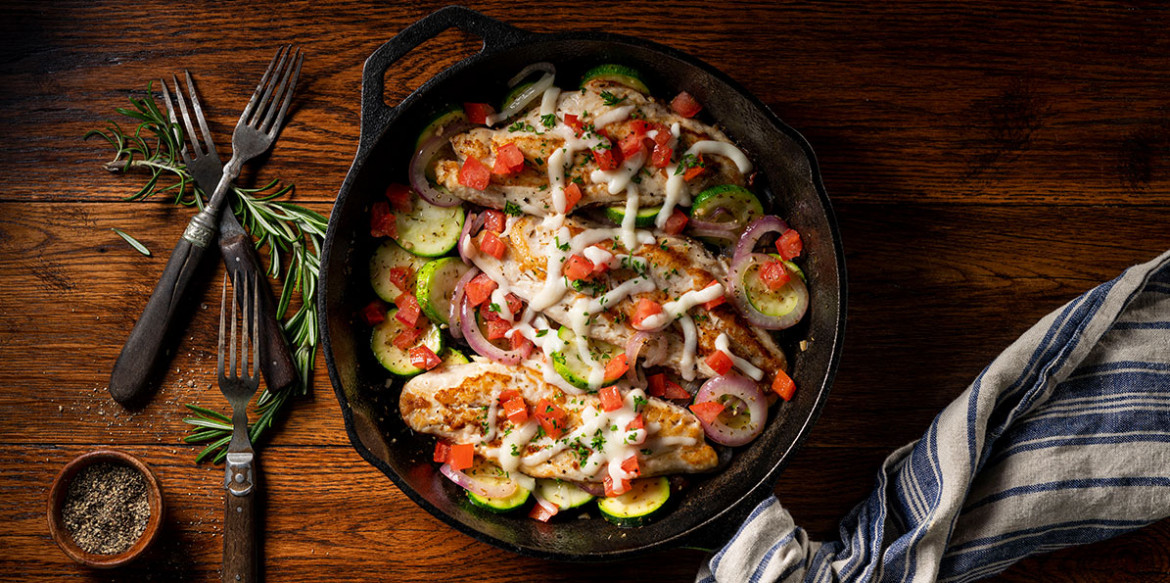 ---
Sail into the Mediterranean with this delicious seafood dish that combines red snapper fillet with roasted vegetables like zucchini, garlic and onion seasoned with oregano and chopped tomato. Sargento® Shredded Mozzarella & Provolone Cheese adds authentic Italian flavor in every bite.
Ingredients
3 Tbsp. olive oil
1 cup (4 oz.) Sargento® Shredded Mozzarella & Provolone Cheese or
1/4 tsp. freshly ground black pepper
3/4 tsp. salt
1 medium tomato, seeded and chopped
4 red snapper or sole fillets (about 4 oz. each)
1 tsp. dried oregano, crushed
1 tsp. bottled minced roasted garlic
2 medium zucchini, sliced
1 small onion, thinly sliced and separated into rings
Sargento® Shredded 6 Cheese Italian
Directions
Heat oil in a 10-inch skillet over medium heat. Add onion, zucchini, roasted garlic and oregano; cook 4 minutes, stirring occasionally.
Place fish fillets over vegetables; sprinkle tomato over fish. Sprinkle with salt and pepper. Cover; cook 10 to 12 minutes or until fish begins to flake with a fork. Sprinkle with cheese; cover and cook 1 minute or until cheese is melted.
---