Rotini Primavera
Prep Time: 10 min | Cook Time: 8 min | Servings: 4 | Calories: 292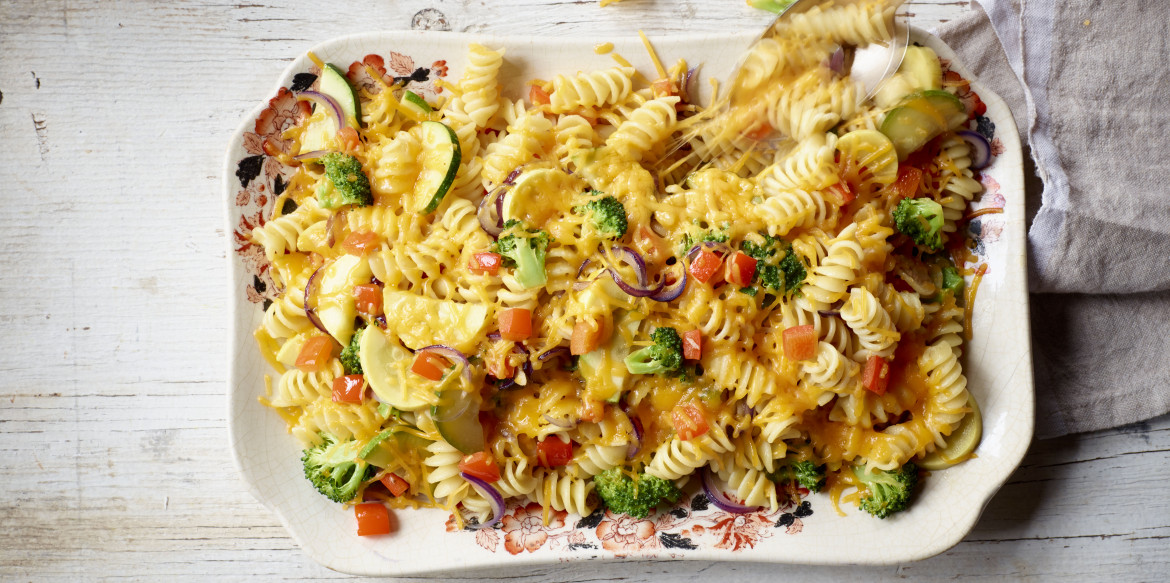 ---
A quick pasta primavera recipe is just what you need when you've only got a couple of minutes to throw a meal together. Our recipe is a medley of favorite vegetables like broccoli, red peppers and cauliflower tossed in a combination of chicken bouillon and Sargento® Shredded Mild Cheddar Cheese - Fine Cut to create a mild yet tasty sauce.
Ingredients
1 Tbsp. olive oil
1/2 cup thinly sliced red onion
1 clove garlic, minced
4 cups sliced, fresh assorted vegetables, such as broccoli, red pepper zucchini and summer squash
1/4 cup water
1/2 tsp. chicken bouillon granules
1-1/2 cups (4 oz.) rotini pasta, cooked and drained
Directions
Heat oil in large skillet. Add onion and garlic; cook over medium heat, stirring, 2 minutes or until tender. Add vegetables; cook, stirring, 2 minutes. Stir in water and bouillon granules. Cook, covered, 3 minutes or until vegetables are crisp-tender.
Add pasta; heat through. Remove from heat and sprinkle with cheese. Let stand, covered, 4 minutes or until cheese is melted.
---