Mini Meatball Subs Recipe
Prep Time: 5 min | Cook Time: 12 min | Servings: 4 | Calories: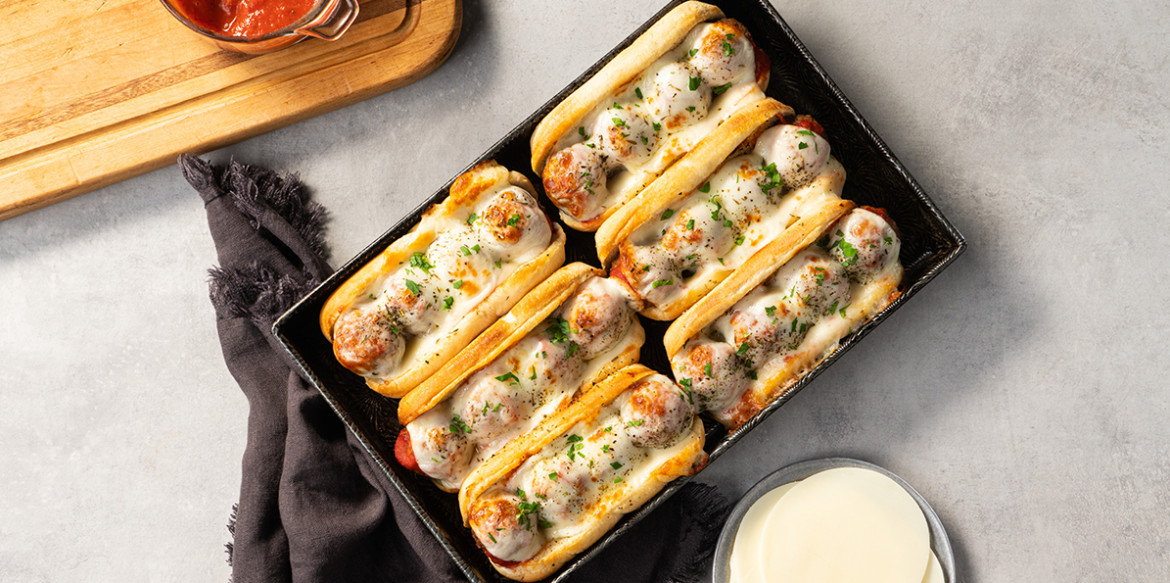 ---
If you're looking for a new quick-and-easy dinner idea your crew will rave about, these mini subs fit the bill. Also great for a game-day gathering or family celebration, they feature Italian cocktail meatballs covered with Sargento® Provolone Cheese. Yum!
Ingredients
4 ea. Sausage or hot dog buns
1 Tbsp. Butter, melted
½ tsp. Garlic salt
8 ea. Frozen Italian cocktail meatballs, thawed
8 Tbsp. Prepared pizza sauce
8 slices Sargento® Provolone Cheese
Directions
Pre-heat oven to 325 degrees. In a small bowl, combine butter and garlic salt. Using a pastry brush, brush the inside of each bun with the garlic butter. Cut buns in half and place on a small baking sheet.
Place two meatballs inside each bun. Spoon pizza sauce over meatballs. Place one slice of cheese folded tucked into bun over sauce.
Bake for 12 minutes or until buns are toasted and cheese is melted and lightly browned. Remove from oven and serve.
---