Creamy Classic Mac & Cheese Recipe
Prep Time: 2 Min | Cook Time: 15 Min | Servings: | Calories: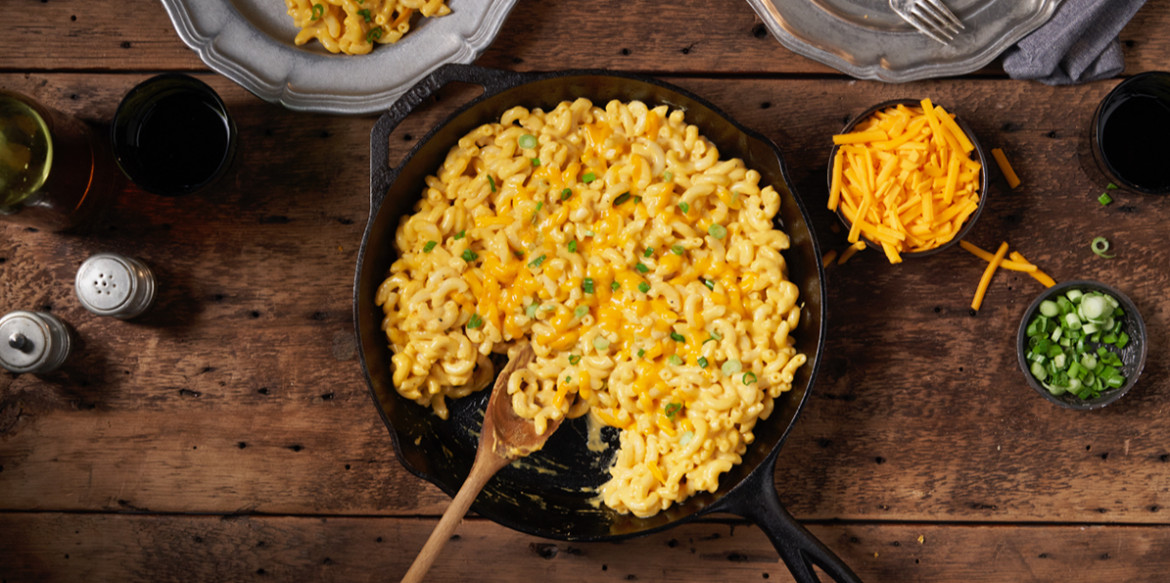 ---
This easy mac & cheese uses one saucepan, chicken broth, milk, macaroni, and Sargento® Creamery Cheddar Cheese.
Ingredients
2 cups Whole milk
2 cups Chicken broth
1 lb. Elbow macaroni, uncooked
3 cups shredded Sargento® Creamery Cheddar Cheese, divided
Black pepper and crumbled bacon
Directions
Add milk and chicken broth to a medium saucepan.  Add pasta and bring to a simmer, stirring often to prevent the pasta from sticking.  Cook for 15 minutes or until liquid is thickened and pasta is nearly tender. 
Stir in cheese, pepper and bacon if desired. Remove from heat and stir until cheese has melted and pasta is well coated with sauce.  Transfer to bowls or plates and serve.
---