Cheesy Chicken Wings
Prep Time: 20 min | Cook Time: 35 min | Servings: 24 | Calories: 138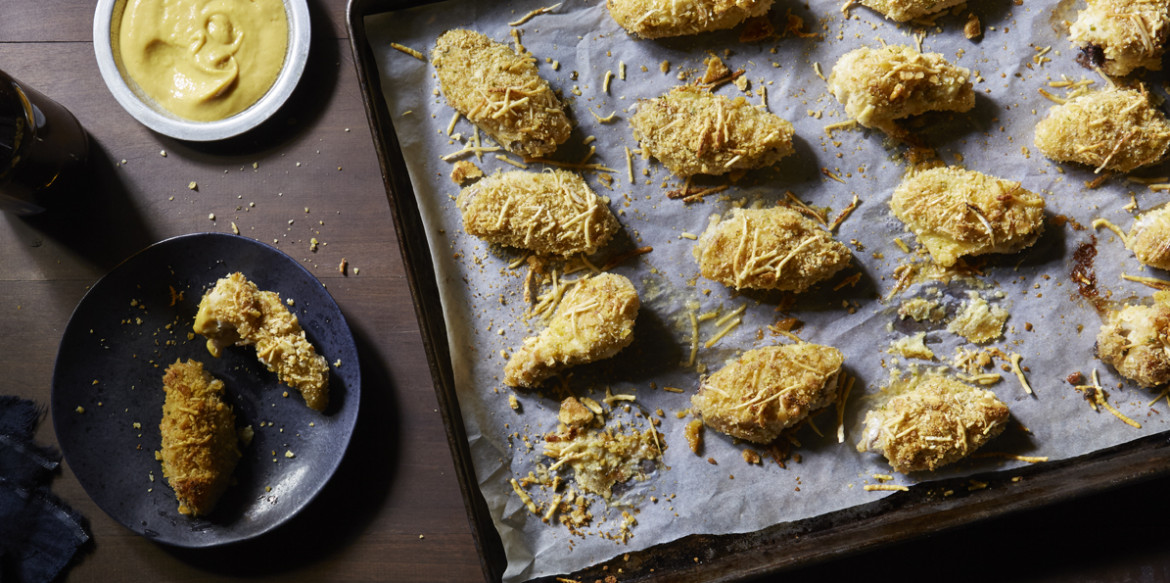 ---
Here's a game-day finger food that will have them cheering for more. These cheesy chicken wings are a fun option featuring buttery cracker crumb and nutty Sargento® Parmesan Cheese coating. A honey-mustard sauce makes a tasty dip for these wings.
Ingredients
3/4 cup finely crushed (about 18 crackers) butter-flavored crackers
1 tsp. dried oregano
1/2 tsp. garlic powder
1/2 tsp. paprika
1/8 tsp. pepper
2 lbs. chicken wings, split and tips removed
1/3 cup Dijon mustard
Directions
Combine cracker crumbs, cheese, oregano, garlic powder, paprika and pepper in shallow dish; set aside.
Brush chicken wings with mustard; coat with crumb mixture. Place on greased baking sheet; bake in preheated 350°F oven 35 minutes or until golden and chicken is no longer pink in center. Serve warm. Tip: If desired serve with hone mustard as a dipping sauce.
---