Cheesy Chicken Tetrazzini
Prep Time: 25 min | Cook Time: 25 min | Servings: 6 | Calories: 352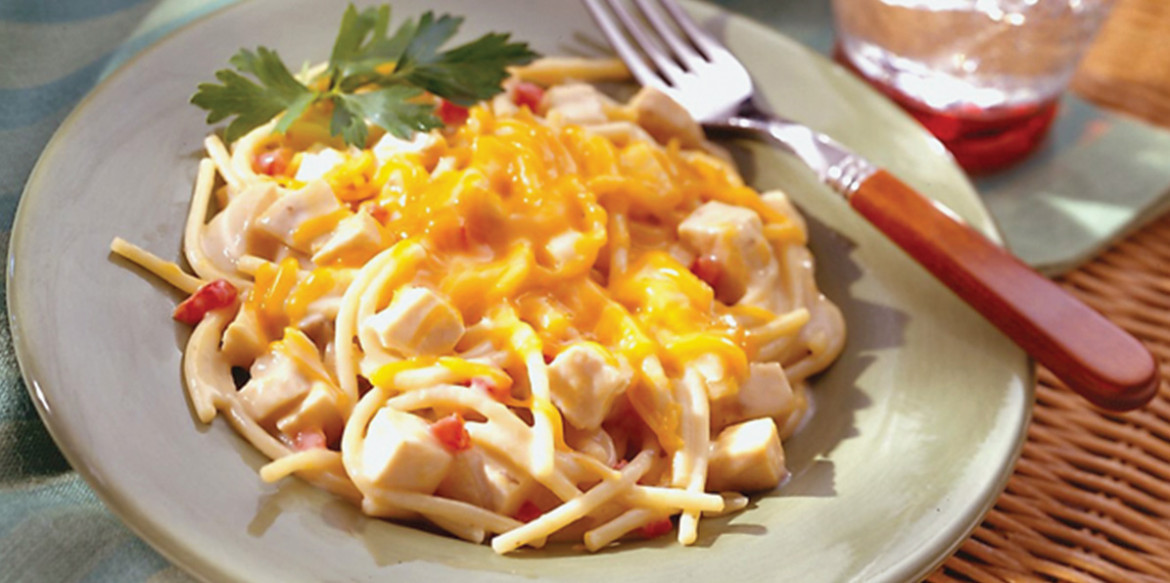 ---
Your family will love this creamy, comforting, cheesy chicken and pasta bake featuring Sargento® Mild Cheddar. It's easy to make and only requires a side salad to make a complete dinner on a busy weeknight.
Ingredients
1 chicken bouillon cube
2-1/2 cups (6 oz.) spaghetti, broken into 2-inch pieces and cooked according to package directions, drained
1 can (10-3/4 oz.) condensed cream of mushroom soup
1-1/2 cups chicken or turkey, cooked and chopped
1/2 cup onion, finely chopped
1 jar (2 oz.) chopped pimientos, drained
1/8 tsp. celery salt
1/8 tsp. freshly ground black pepper
Directions
Combine 3/4 cup boiling water and bouillon cube in large bowl, mixing until cube melts. Add spaghetti, soup, chicken, 1/2 cup of cheese, onion, pimientos, celery salt and pepper; mix well.
Transfer mixture to 8x8-inch baking dish; top with remaining cheese. Bake uncovered in preheated 350°F oven 25 minutes or until cheese is melted and bubbly. Let stand 5 minutes before serving.
---