Swiss Cheese Souffle
Prep Time: 15 min | Cook Time: 45 min | Servings: 6 | Calories: 337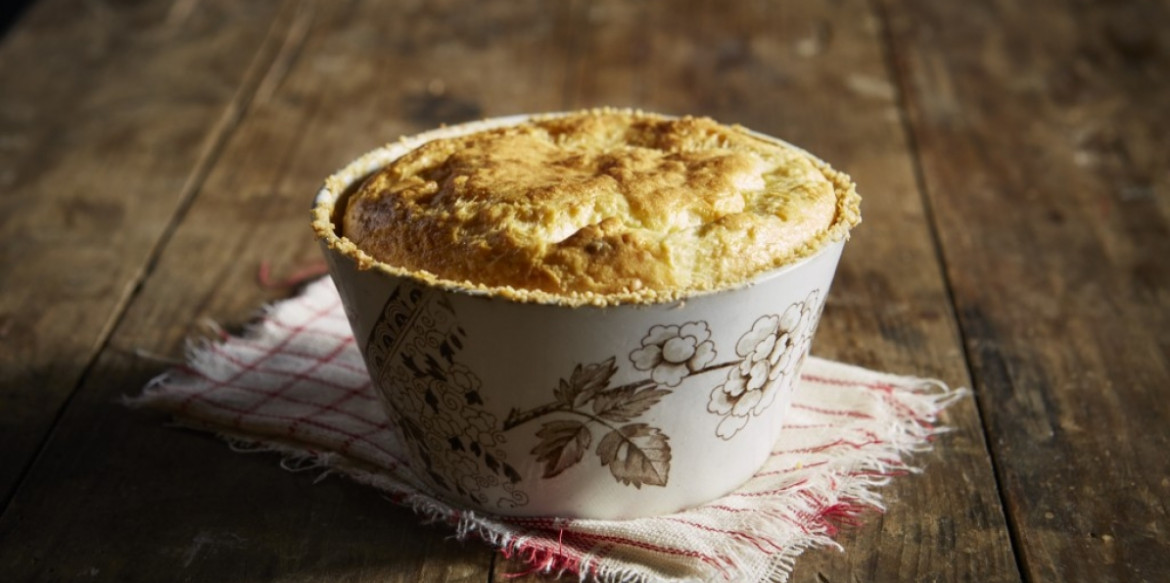 ---
This soufflé will impress and inspire your guests with a beautiful culinary display of tasty ingredients including crispy crumbled bacon bits, buttery eggs whipped into a perfect texture, and Sargento® Shredded Swiss Cheese. It's a perfectly delicious creamy side dish.
Ingredients
2 Tbsp. Sargento® Grated Parmesan Cheese
1/4 cup butter or margarine
1/4 cup all-purpose flour
1-1/2 cups milk
1/8 tsp. nutmeg
6 slices bacon, cooked crisp and crumbled
6 eggs, separated
Directions
Coat a 2-1/2-quart soufflé dish with butter. Sprinkle bottom and sides with Parmesan cheese.
Melt butter in medium saucepan. Add flour; cook and stir over medium heat 2 minutes. Gradually stir in milk and nutmeg. Heat to a boil, stirring frequently. Remove from heat; stir in cheese and bacon.
Beat egg yolks until thick and stir into cheese mixture. Beat egg whites until stiff. Carefully fold beaten egg whites into cheese mixture. Pour into prepared dish. Bake in preheated 350°F oven 45 minutes or until puffed and golden brown. Serve immediately.
---